This year's numbers regarding the salmon harvest in Alaska are looking relatively positive, but there's a worrying trend buried in the good news.
Fishermen are working just as hard but taking in smaller hauls because the salmon themselves are shrinking.
That was particularly true this year in Bristol Bay "where fishermen took home an estimated $248.9 million in ex-vessel value—about 38% of the total value in the state," Alaska Journal notes. "Unsurprisingly, nearly all of that value in Bristol Bay is from sockeye salmon. The Bay broke its run record again this year, though not its all-time harvest record. However, that value is still significantly below 2019, when it earned about $306.5 million."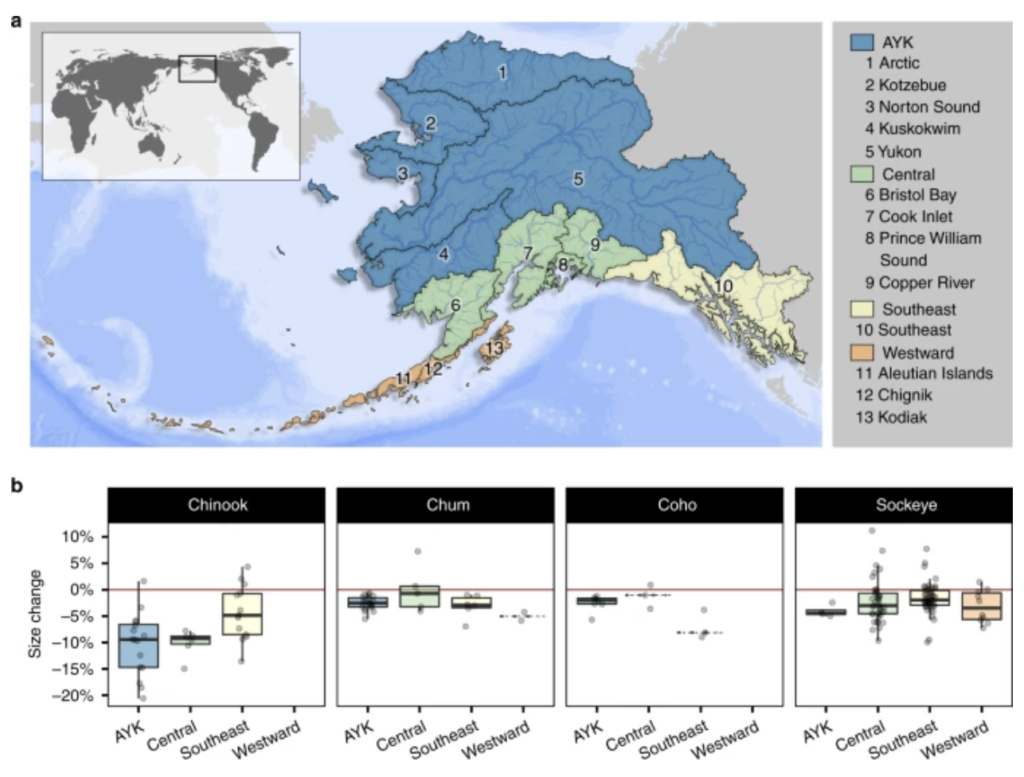 The Journal explains that "The fishermen only caught about a million fewer fish, but about 27 million fewer pounds than in 2019. The difference was in the size — the average fish was about 4.7 pounds this year, compared to 5.2 pounds in 2019. Biologists noted during the season that fish were smaller on average."
A scientific study last year confirmed that salmon are shrinking in Alaska.
It showed a decrease in size for four species in recent decades. Comparing the measurements of more than 12 million fish over the past 60 years, the study shows a reduction in average body size for chum, coho, sockeye and chinook.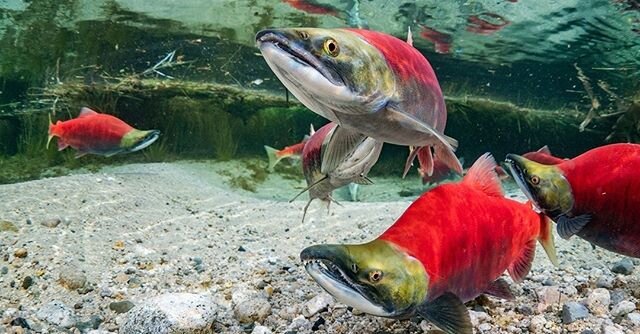 "Serious consequences for ecosystems and people could result from salmon size declines," warned a team of scientists, who published their research in the prestigious journal Nature.
The researchers at the time warned that as salmon get smaller, each fish becomes less valuable to commercial and recreational fishermen, provides less food for people living in rural areas and brings fewer nutrients into the ecosystem.
And that's what fishermen are experiencing in Alaska right now.
Think that's only a problem for the U.S.? The same risk factors contributing to smaller Alaska salmon are also present in the Skeena.
"​​One likely factor," the Guardian reported, "is climate crisis-driven changes in the quality or availability of the fishes' food."