[This story originally appeared on The North Coast Review, a blog based in Prince Rupert that contains "items of interest to those living on the North Coast of BC."]
After the recent blast of winter weather, Prince Rupert city councillor Barry Cunningham is accusing some business owners of not doing their part to shovel snow.
Speaking at the end of Monday's city council session, Cunningham called on the city to remind property owners of their responsibilities.
"I've noticed now with the snow, that again we're running into problems," he said. "Absentee owners [that] live out of town aren't clearing the snow."
"We're telling our businesses that they're going to be fined if they don't clear the snow," he said.
Cunningham said that he wants "it to be a level playing field, that if they're not going to clear their snow the city clears it and charges them or they hire a contractor to do it, like they have in the past a couple of times."
The bylaw in place for such situations (and the penalties for not following it) can be reviewed here.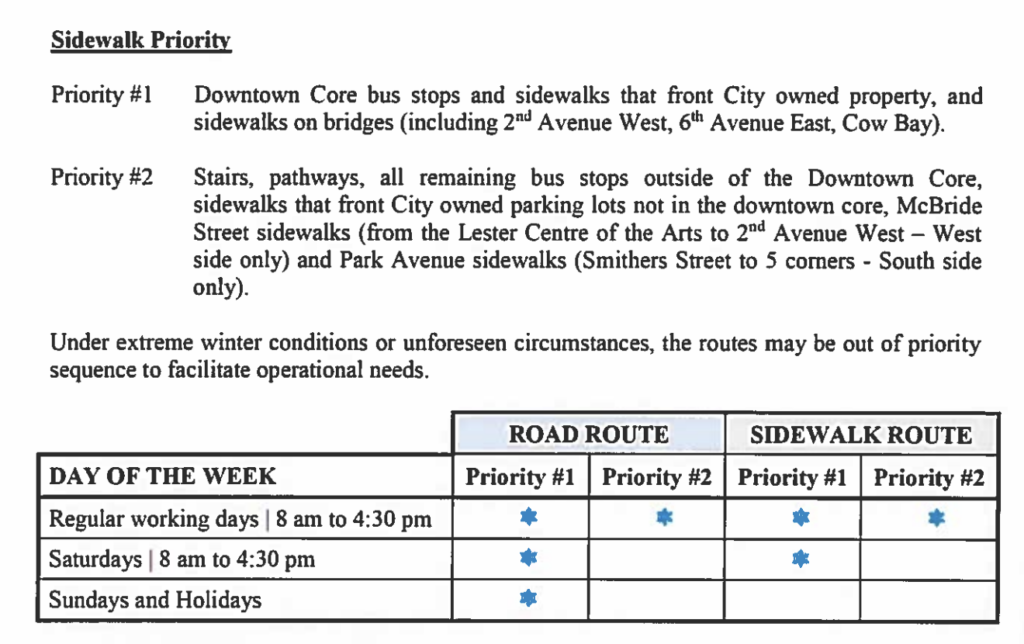 Mayor Lee Brain observed at the Monday session that he had someone in mind who could handle enforcement. That seems to suggest that Corporate Administrator Rosa Miller will be sending off some reminders in short order to property owners.
For the moment, mother nature appears to be solving the issue, with rain expected over the next week to help wash away the snow that did accumulate.