The community checkpoint that the Haisla First Nation set up to control the spread of COVID in Kitamaat Village will be coming down this week.
"With vaccinations ongoing in the province and the first round finished in Kitamaat Village itself, and with cases remaining low to date in the community, Haisla Nation Council is moving to end the checkpoint, effective by noon on March 19," reads a statement from the First Nation.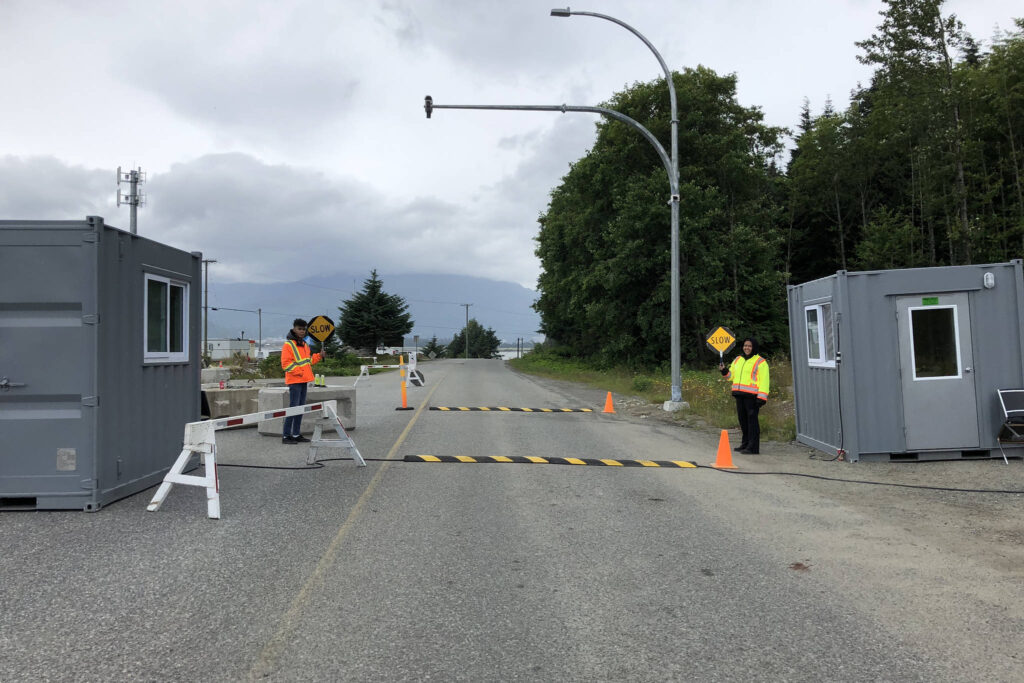 Currently close to 350 vaccinations have been completed in the community.
But the First Nation is warning people not to get complacent. "Remember, though, the pandemic is not over!" it notes. "What is important to remember is that despite this new phase of the pandemic, COVID-19 is still very real, in our community and across the world."
There are two known COVID cases active in Kitamaat Village at the moment and 311 active cases in the Northern Health region. The First Nation commended the community for social distancing and taking other measures to keep case numbers down. 

"As the pandemic has continued on and the community has seen cases of COVID-19, we have also seen the ways residents have worked hard to prevent its spread," it wrote.
Haisla leaders are telling people to keep the progress going by avoiding non-essential travel and staying home if they feel sick.