There are still hundreds of thousands of mail-in ballots left to be counted in BC's election, but that isn't expected to change the NDP's majority victory, nor the victories of candidates across the Skeena region.
Here's what recently elected MLAs in the North Coast, Stikine and Skeena ridings had to say about the weekend results.
Ellis Ross, Liberal winner for Skeena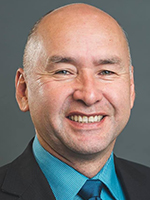 "I'm very humbled and honoured, but I'm also stunned," Ross told the Terrace Standard. "The support Skeena has for me is actually incredible, it's inspiring. Because I think — I hope — Skeena realizes that I actually support them just as much as they support me."
Ross won 53 percent of the vote, compared to 43 percent for NDP candidate Nicole Halbauer.
"It was actually very tiring and very stressful," Ross said of campaigning in the midst of the pandemic. "And the anxiety levels, you could feel the anxiety level of people who were kind of coming to terms with COVID. Yeah, it was a very strange election and I wasn't ready."
Jennifer Rice, NDP winner for North Coast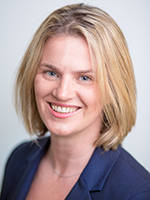 "I'm still processing. I feel very humbled that the people of the North Coast, the Central Coast and Haida Gwaii have chosen me once again," Rice told The Northern View. "Being in service is such an honor and I can't wait to get back to work. I feel very confident, considering the numbers, that I have a clear mandate."
The latest data suggest Rice took 73 percent of the vote, compared to 23 percent for the BC Liberals' Roy Jone Jr.
"The electoral race here in the North gave us chance to have some really good conversations about issues that are really important facing our region," Rice went on. "So, things such as the challenges facing the fishing industry and what we need to do to support wild salmon, but also the critical importance of investing in affordable housing and better health care closer to home."
Nathan Cullen, NDP winner for Stikine
Cullen appears to have won 50 percent of the vote, while BC Liberal candidate Gordon Sebastian received 27 percent.
"To my incredible campaign team – thank you. To the voters of Stikine thank you for participating in our democracy and having your voices heard in our province's future," he said.
"I'm humbled & honoured to be elected to serve as the voice of Stikine in our Provincial Legislature," Cullen said in a Facebook post. "I will work every day to represent the best hopes & dreams of our beautiful region. Thank you to all our incredible volunteers & the voters who've entrusted me with this honour."