This is Joe.
Joe Hug grew up on the banks of the Bulkley River on the sprawling Hug Farm, purchased by his Swiss grandparents in 1937.
Several generations later, Joe and his family still work the earth to grow organic vegetables, while his sister and brother-in-law graze cattle.
As farmers and ranchers from across the Skeena have come and gone over the years, the Hug Farm has remained and continues to be a staple in the agriculture community of the Bulkley Valley.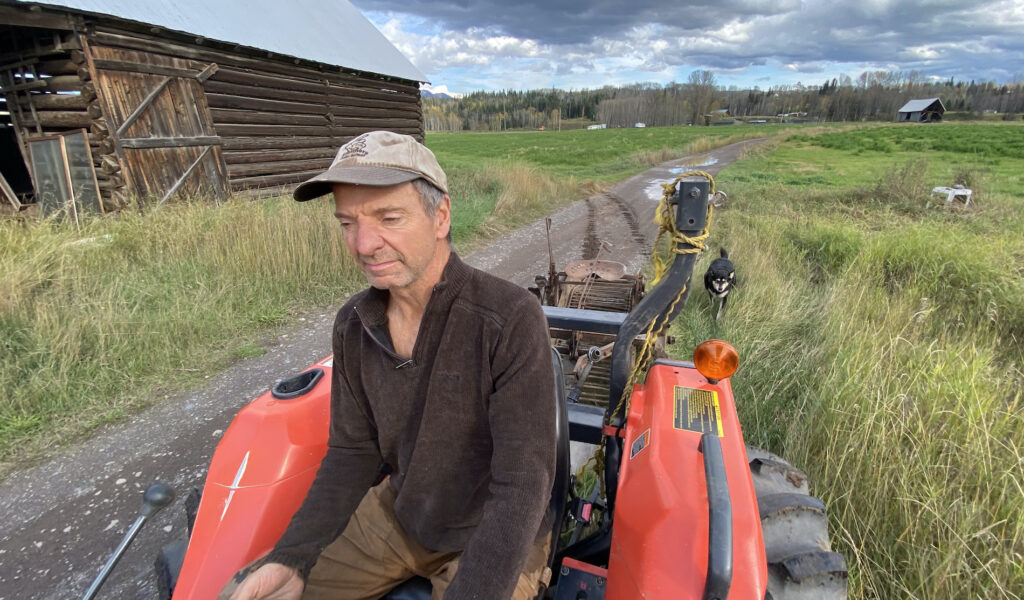 "We grow kale, beets, potatoes, tomatoes, cabbage, lettuce, any vegetable you can think of, we've probably grown it," says Joe.
In 2006 Joe began Healthy Hugs Organics because he "wanted to offer the community a means of feeding itself. Feeding the community is something I feel very strongly about," says Joe, who now cultivates and rotates crops on five acres of his family farm.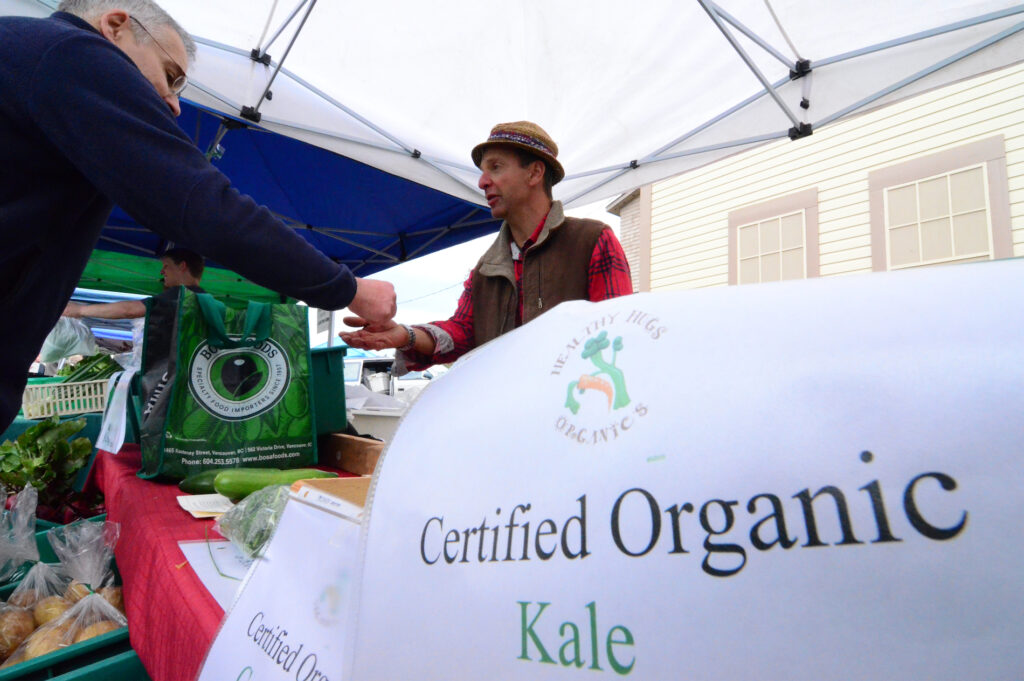 Healthy Hugs Organics now provides vegetables to the communities of Smithers and Telkwa in a variety of ways. Through their CSA Box Program, local restaurants, the Bulkley Valley Farmers Market and the Bulkley Valley Wholesale, Healthy Hugs Organics is synonymous with the agriculture history and culture of Northwest BC.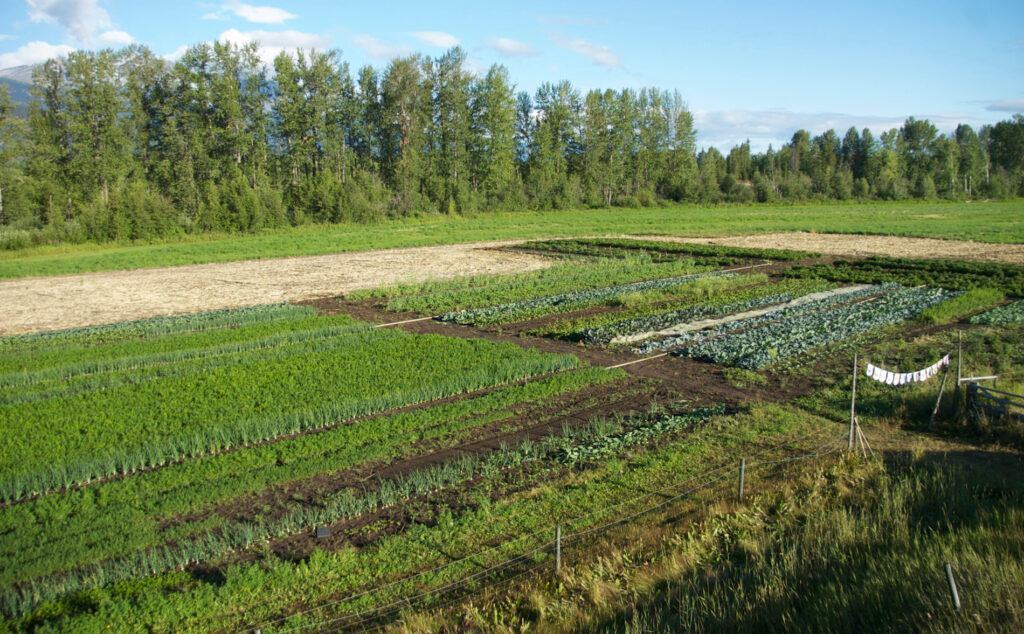 In the last few months, as many communities deal with the COVID-19 pandemic, the role Healthy Hugs Organics plays in the agricultural hub on the Bulkley Valley has taken on a new meaning, as hundreds of people look to secure their local food sources and support Farmer Joe's efforts.
"The situation that we're in now with COVID has really brought to mind the necessity to be more self-sufficient, especially with our local food systems," Joe says.
"I've talked to a lot more people this year that want to be more self-sufficient with their food and wanting to learn how to grow and farm good food."
As the discussion continues on how to secure our food sources in the Skeena, Joe and others are taking an active role in ensuring locally grown food is the norm and not the exception.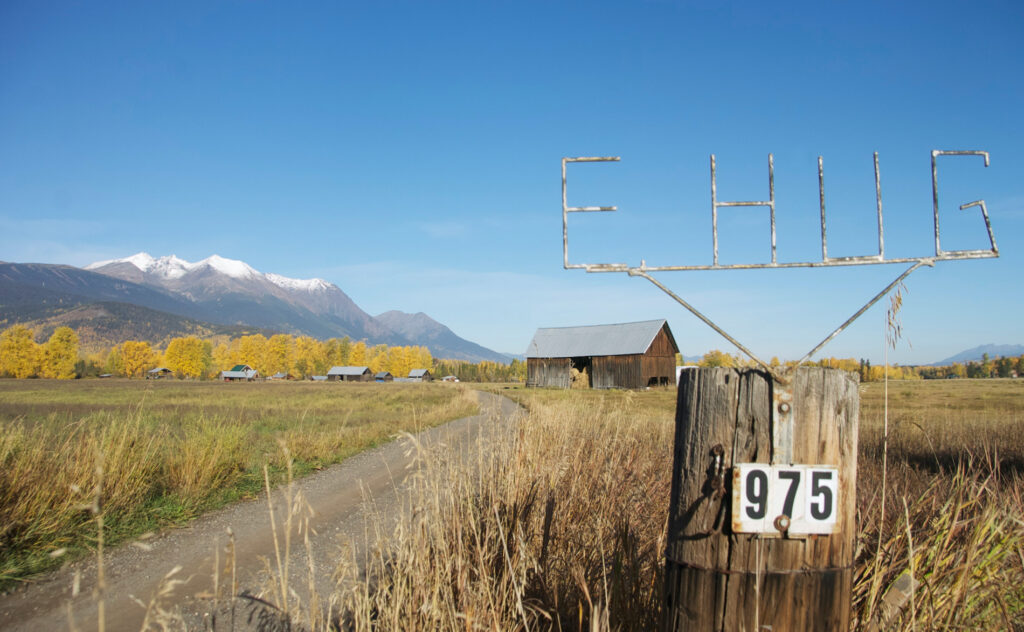 Please contact Skeena Strong at [email protected] if you have any comments or thoughts on this article or what you would like to see us cover on the topic of food and food security in the Skeena.