The way Christine Smith-Martin sees it, B.C.'s emerging network of marine protected areas (MPAs) is a way to include more people in the future prosperity of the coast.
As chief executive officer of Coastal First Nations, whose member communities have been a driving force behind the "monumental" coastal protection strategy endorsed by Canada this week, Smith-Martin knows first-hand how big the economic opportunities will be when implementation hits its stride.
"It's actually for everybody," she says. "It's become clearer to people like fishermen why we're protecting the coast, and it's not just for us that we're doing it."
The Canadian and B.C. governments stood with Coastal First Nations earlier this week at IMPAC5, a global conference on marine conservation held in Vancouver, to endorse a "vast network" of MPAs stretching from the northern tip of Vancouver Island to the Alaska border.
The plan aims to provide protection for 30 percent of northern B.C. waters by 2030, stitching together the existing patchwork of protected areas and new MPAs into a true network capable of generating real recovery in fish stocks and other marine life.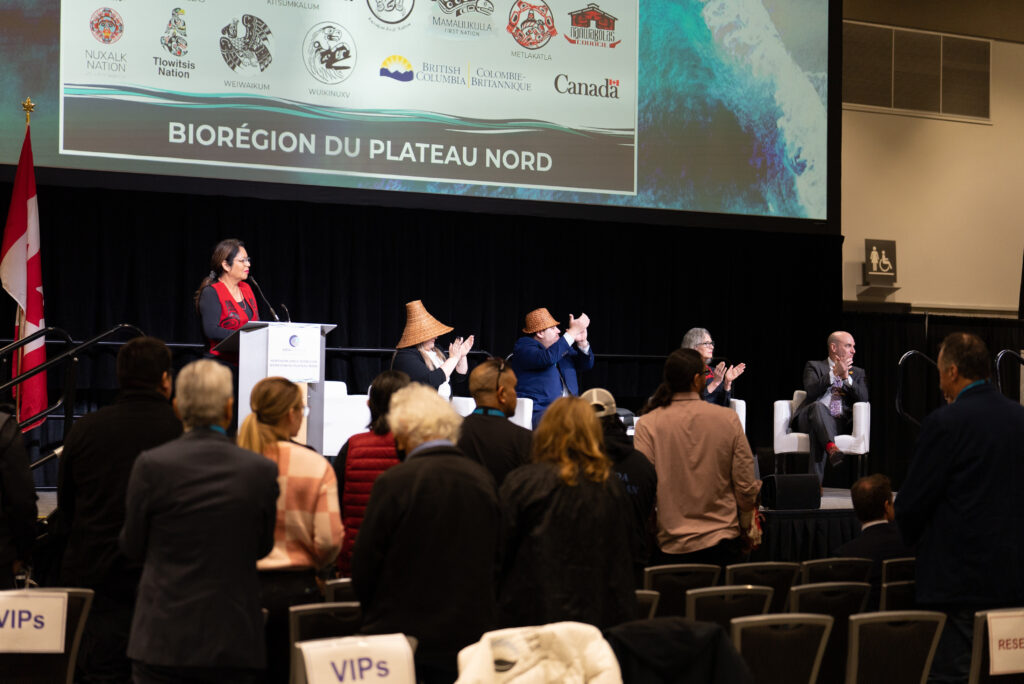 A key aspect of the plan is expansion of First Nations guardianship programs which provide "eyes and ears out in the territory" to ensure vigilant monitoring and enforcement.
"I think it's such an exciting time," says Smith-Martin. The implementation plans unveiled over the last few months have been the subject of wide consultation, but more discussion with coastal communities will come before changes occur on the water.
"First Nations have always invited people," Smith-Martin says. "We know that everybody else loves the coast the same way that we do. So it's important that we bring those voices to the table."
"We have to ask ourselves, if we don't do this, who is going to be fishing? Nobody is going to be fishing. So that's why we talk about this bold step forward," she says.