The Skeena definitely isn't the cheapest place to live in B.C., but not the most expensive either.
However the cost of living can vary across the region, according to a new report.
To get by in Terrace you need to be earning about $18.17 per hour. Kitimat is pricier–you need a living wage of $20.61.
These figures come from The State of the North Report, a 64-page report about the economy of B.C.'s north published by the Northern Development Initiative Trust.
A living wage is defined as "the hourly amount that each of two working parents with two young children must earn to meet their basic expenses (including rent, child care, food and transportation) once government taxes, credits, deductions and subsidies are taken into account," according to the group Living Wage for Families BC.
Barely earning the wage means surviving more than thriving though. "It does not include debt repayment or savings for future plans," the group says.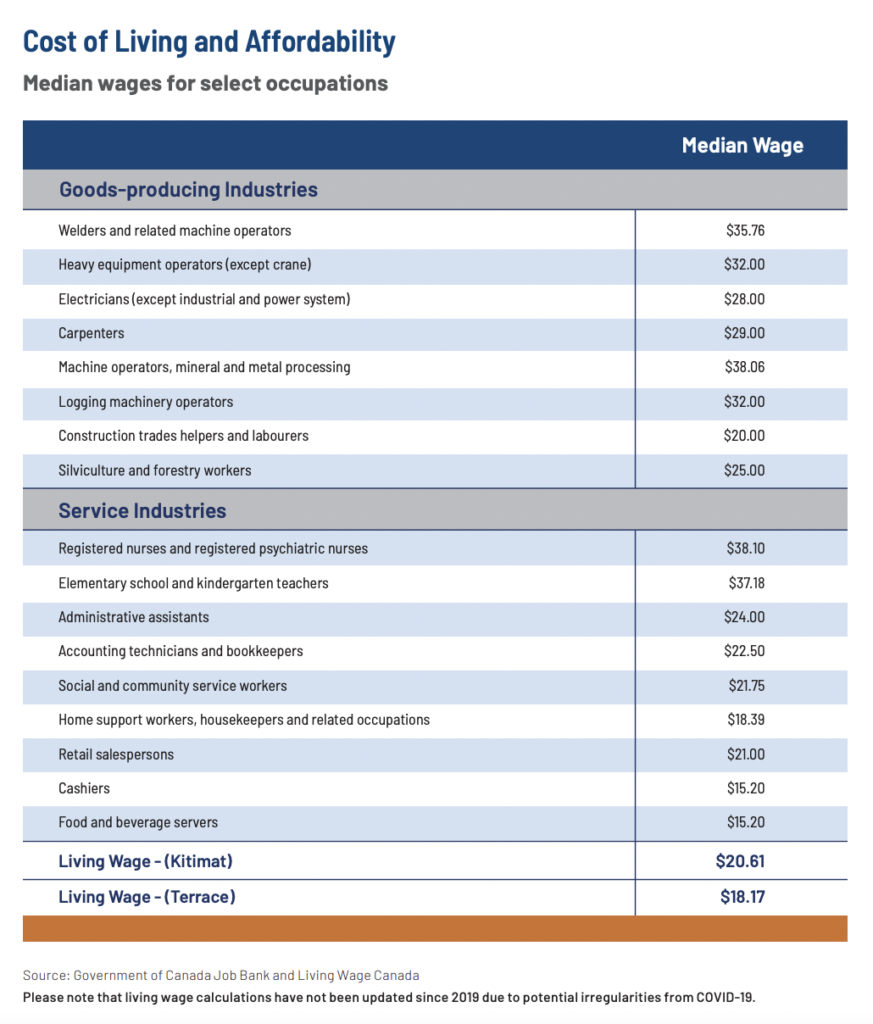 In Kitimat and Terrace, cashiers and food and beverage workers aren't earning a living wage, according to the report. They're only getting about $15.20 per hour.
Housekeepers are barely squeaking by in Terrace ($18.39 per hour), but earning below the living wage in Kitimat. Same with construction trades helpers and labourers, which earn on average $20.00 per hour, the report says.
Welders, heavy equipment operators, teachers and registered nurses are all doing a bit better. They tend to have average hourly wages closer to $40.00 per hour.
But even those workers could see their spending power eroded if home costs keep rising.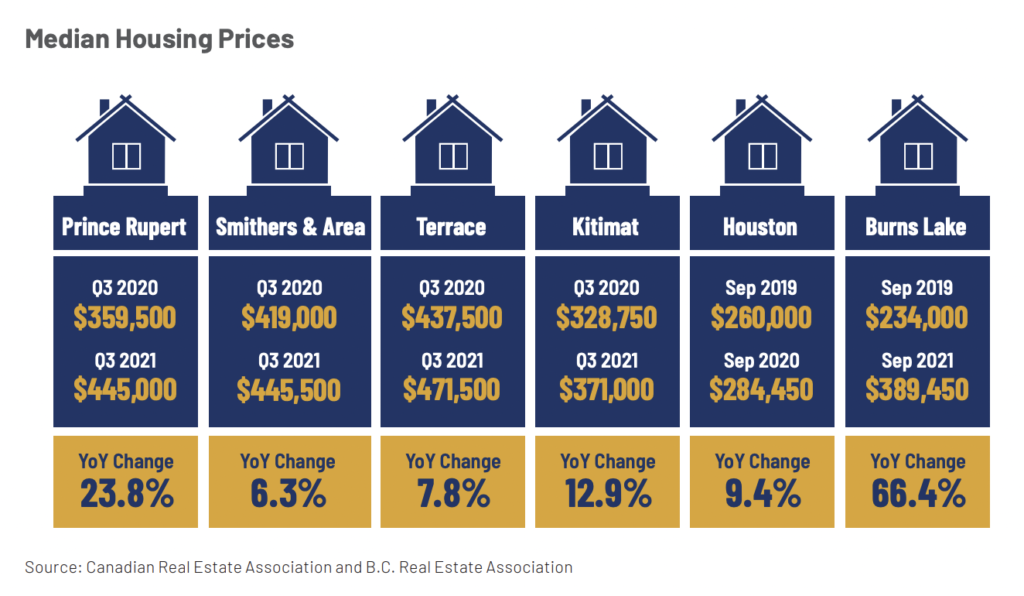 "Housing prices increased for the fourth straight year in the Northwest region as Prince Rupert experienced particularly strong gains with 23.8 per cent year-over-year growth in Q3 2021," the report says. "Housing prices in Smithers and Terrace grew modestly in 2021 after experiencing record gains in 2020."