[This story originally appeared on The North Coast Review, a blog based in Prince Rupert that contains "items of interest to those living on the North Coast of BC."]
A new field school celebrating Gitga'at Nation culture is about to be set up at the Prince Rupert Campus of Coast Mountain College.
The program is a mix of in-class instruction and field exploration as part of the program called "Indigenous Connections to Place and Landscape in Northwest British Columbia".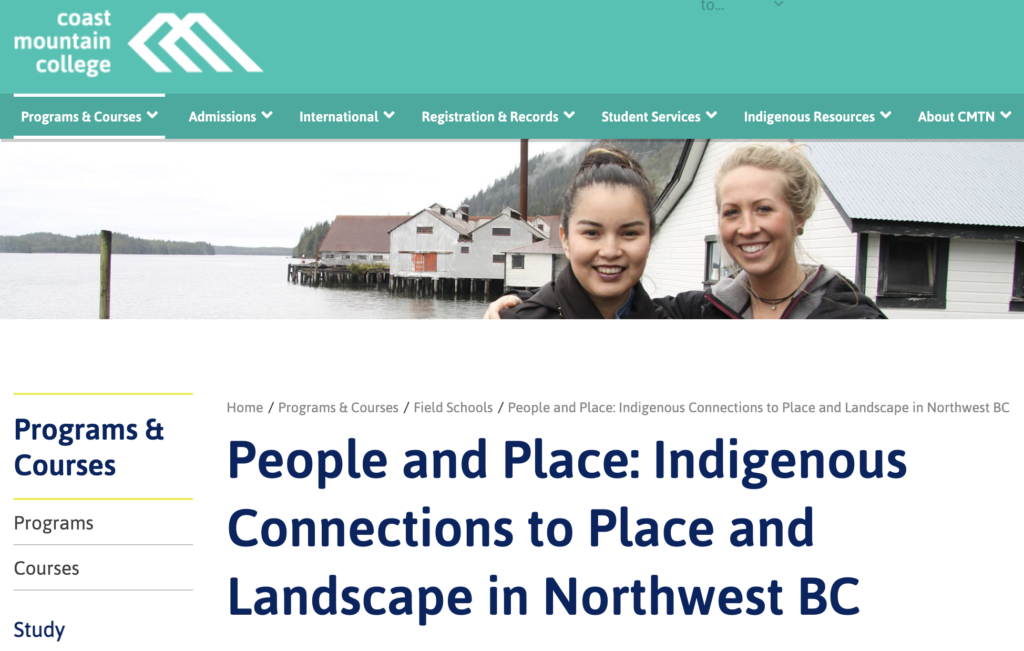 "From May 30 to June 3, students will take a field trip to an ancient village site and significant clam harvesting location for the Gitga'at Nation, on an island south of Hartley Bay and the mouth of Douglas Channel," a course outline explains.
"Students will camp at the site and participate in field activities with Gitga'at community members and other researchers to learn about the immense cultural significance of this location for Gitga'at people," it says.
The course, which is led by Professor Bryn Letham, begins on May 16 and runs through to June 3rd.
"Through classroom and field-based experience, we will explore how Indigenous peoples have managed, modified, and stewarded their lands for millennia, and how long-term practical experience with the landscape structures notions of territory, belonging, and Indigenous Rights and Title," the outline says.