[Warning: this video may be disturbing for some viewers]
A police raid on Wet'suwet'en territory that resulted in dozens of arrests this week is getting national and international attention. And newly released footage provides an intimate and disturbing view of the event.
The footage was shot from inside a cabin set up to block construction of a Coastal GasLink pipeline that some Wet'suwet'en people say violates their traditional laws and would be bad for climate change and the environment.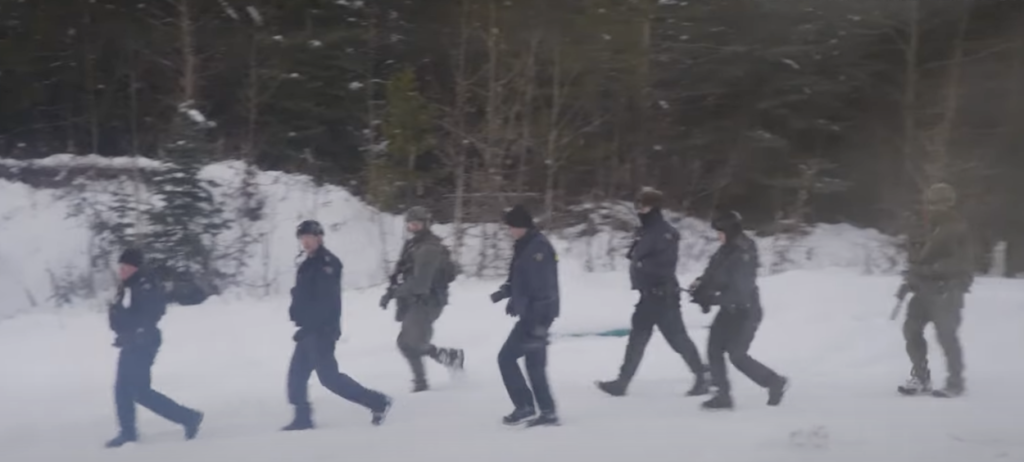 As the cabin's inhabitants nervously watch RCMP gather outside, one officer begins hacking at the door with an axe and then the entire door is chainsawed down. "Lower your gun," one ​​Wet'suwet'en woman says as an officer points his weapon into the cabin.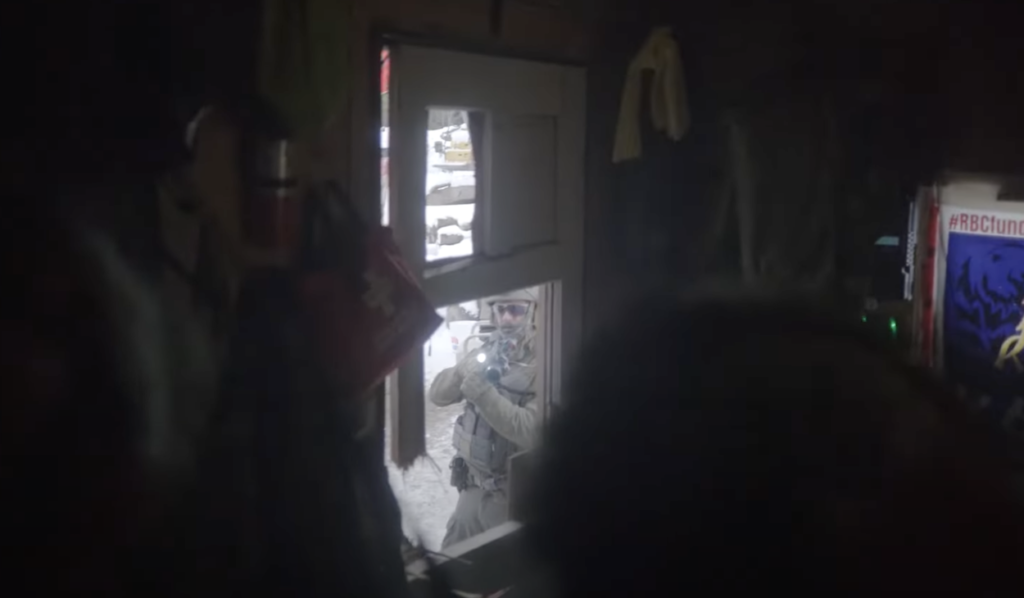 The video was shot by Michael Toledano, a journalist filming a documentary for CBC, who was arrested during the raid along with award-winning photojournalist Amber Bracken. The arrest of the two journalists led to condemnation from over 45 media organisations and the Canadian Association of Journalists (CAJ) who say it violates freedom of the press.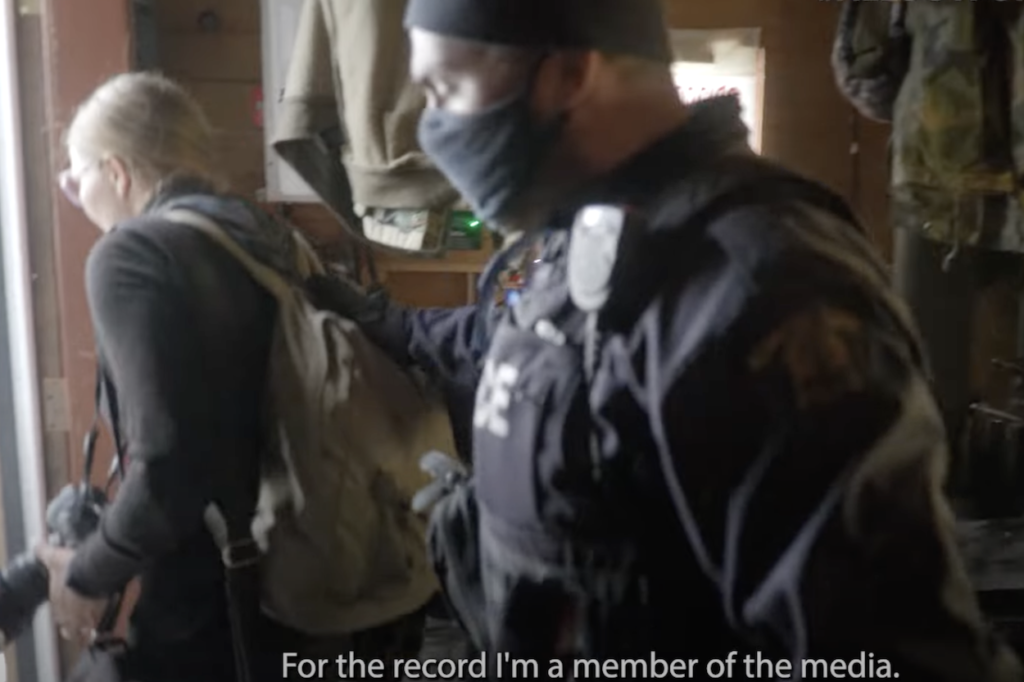 "You combine the canine, you combine all these police officers and then you combine the guns being pointed and the way the (emergency response team) is dressed," Tom Engel of the Criminal Trial Lawyers' Association told the Toronto Star, "And it just seems to be unnecessary to me and excessive."