Joyce Murray has only been Minister of Fisheries, Oceans, & the Canadian Coast Guard for a few weeks and already she's faced with an "urgent crisis" in B.C.'s northwest.
That's according to Skeena-Bulkley Valley MP Taylor Bachrach, who wrote her a letter this week requesting "a meeting in Ottawa at your earliest opportunity."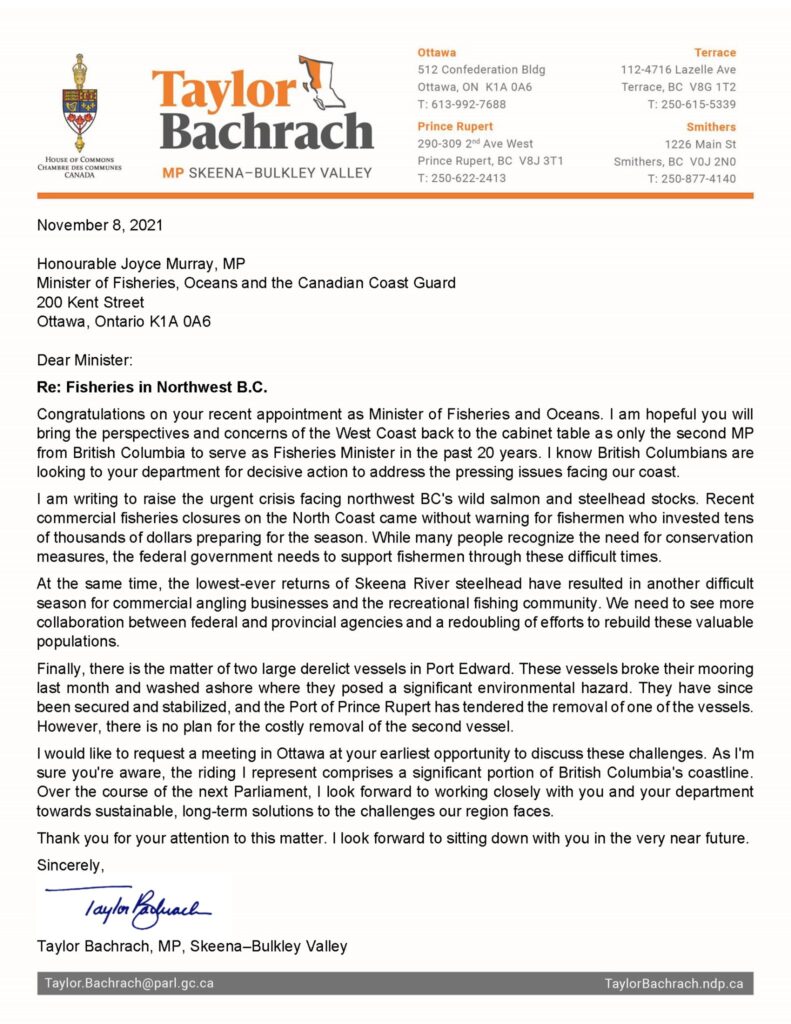 "I know British Columbians are looking to your department for decisive action to address the pressing issues facing our coast," Bachrach noted. "I am writing to raise the urgent crisis facing northwest BC's wild salmon and steelhead stocks. Recent commercial fisheries closures on the North Coast came without warning for fishermen who invested tens of thousands of dollars preparing for the season."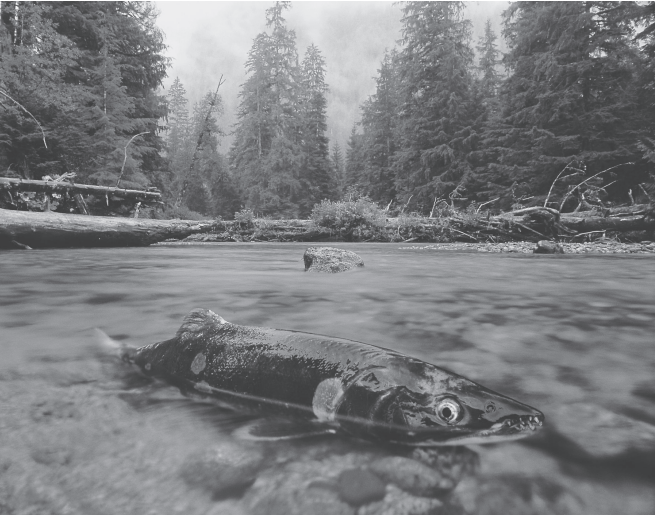 He went on, "At the same time, the lowest-ever returns of Skeena River steelhead have resulted in another difficult season for commercial angling businesses and the recreational fishing community."
Bachrach said the federal government "needs to support fishermen through these difficult times."
Murray, who has represented as MP the riding of Vancouver Quadra since 2008, hasn't yet publicly responded to Bachrach's letter. It's currently unclear what her position will be on the growing salmon crisis in the Skeena and across B.C.
She is the fifth federal Liberal minister in six years to head a portfolio that has seen 25 ministers since 1979, most of whom lasted less than two years in office.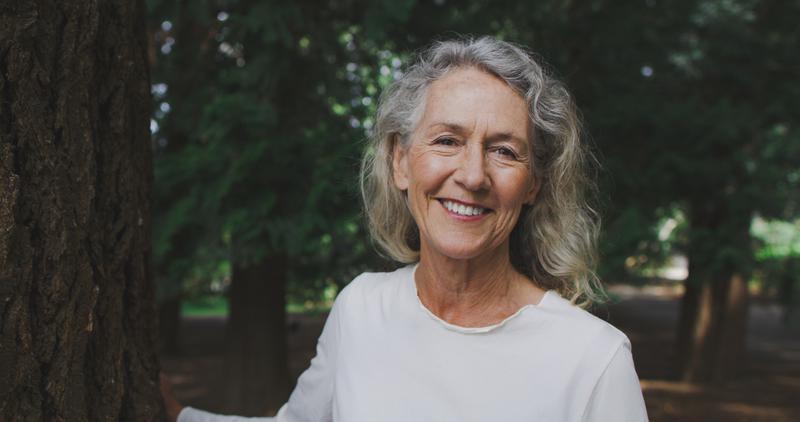 Seafood groups are hopeful Murray can help address some of the challenges currently facing the industry.
"We have the people, innovation, and drive and we look forward to working in partnership with Minister Murray towards achieving the next level of sustainable food production, food security, job creation in rural, coastal, and Indigenous communities, and Indigenous reconciliation," the president of the Canadian Aquaculture Industry Alliance said in a statement after Murray's appointment as Fisheries Minister.   
We note, however, Murray is no fan of open-pen salmon farming. 
"As Vancouver Quadra's MP I led the push for our Government's commitment to setting a fixed-end date for open-net pens, and transitioning to an environmentally safer way of raising salmon, while protecting remote Indigenous workers' jobs," Murray explained in 2020.