You're probably wondering why it's getting so damn expensive to fill up your truck.
Gas prices in Terrace have passed $1.40 in Terrace over the last week and $1.50 in Rupert.
There's no simple explanation for these crazy prices, but here are a few factors.
One important reason is that tons of people around the world are driving and flying again after restricting their travel due to COVID fears.
"Normally, oil prices tend to ease off in the winter as demand for driving and flying in the northern hemisphere declines," CBC reports. "But COVID has thrown the normal seasonal patterns completely out the window."
So tons of people are guzzling gas right now, however supplies haven't kept up.
Hurricane Ida, which some experts think was made worse by climate change, shut down a whole bunch of drilling and refining capacity in the U.S. Gulf Coast.
At the same time, banks are limiting their investments in new oil and gas drilling due to shaky profits in the sector–Exxon reported a $20 billion loss earlier this year for example–and also wanting to finance cleaner forms of energy.
Oil and gas firms layed off hundreds of thousands of workers during the pandemic as well, so it's not necessarily easy to quickly ramp up production.
And many people are not sure the higher prices will last a super long time.
"Just because prices have jumped for a month or two doesn't mean there will be a stampede of drilling rigs," one petroleum executive explained recently. "The industry always goes up and down."
So with all these global factors at play, what can you do to get your gas prices under control?

One crazy idea: ditch the gas pump altogether and go electric.
"Electric-vehicle startup Rivian began producing its debut model, the outdoorsy R1T, in September," Business Insider reports. Rivian claims a 0-60 MPH time of around 3 seconds, thanks to a combined 835 horsepower and 908 lb-ft of torque.

And Ford recently started building preproduction F-150 Lightning electric pickups ahead of the truck's spring 2022 launch.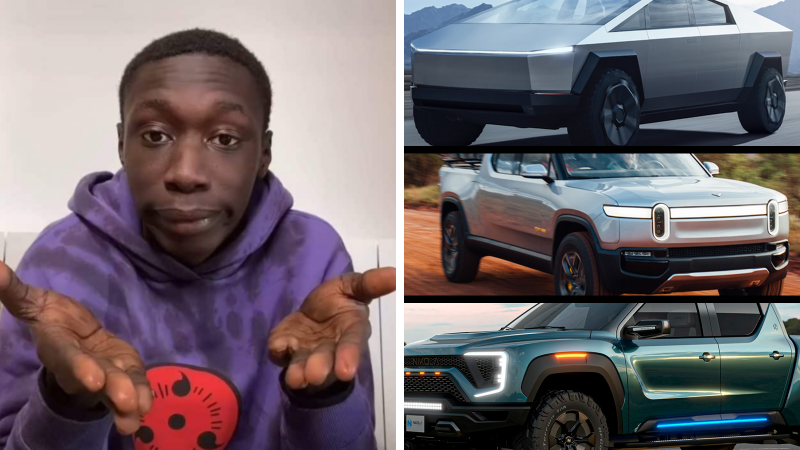 Range a problem you say? Maybe not for long.

Starting next year, Rivian says that it will offer battery packs with a range of 640 kilometres.
And a recent report by the online site InsideEVs suggests that the Ford Lightning may have an actual range of over 750 kilometres on a single charge, well in excess of the commonly cited range for the truck.
Or there's the first-ever all-electric Chevy Silverado coming early next year. According to Car & Driver, GM claims that truck will also have a range of 640 kilometres on a single charge.
If fuel prices don't drop soon, changing to an EV could be a no brainer.
Then again, there's the question of charging infrastructure.

While you can charge an electric vehicle on a household current, fast chargers are what you want while on the road. But in the Skeena region the latter are still few and far between.

So, hmm. Maybe check-in again 12 months from now.