People who show up to Vancouver's PiDGiN Restaurant can expect to pay $85 per person for a tasting menu that includes succulent spring salmon.
But there's something they might not realize: this year, the salmon doesn't come from the Skeena, or anywhere in B.C. It's imported 12,000 kilometres from an ocean fish farm in New Zealand. While the carbon emissions for a human passenger flying the distance from Aukland to Vancouver is calculated at 3.2 tonnes, it's not clear what it would be for a fish.
The owner of PiDGiN, Brandon Grossutti, said the menu choice is a "political statement."
Grossutti, along with a growing number of other owners and chefs at fancy restaurants in the city, claim it is unethical to serve wild B.C. salmon while the Department of Fisheries of Oceans is bringing in major long-term commercial fisheries closures.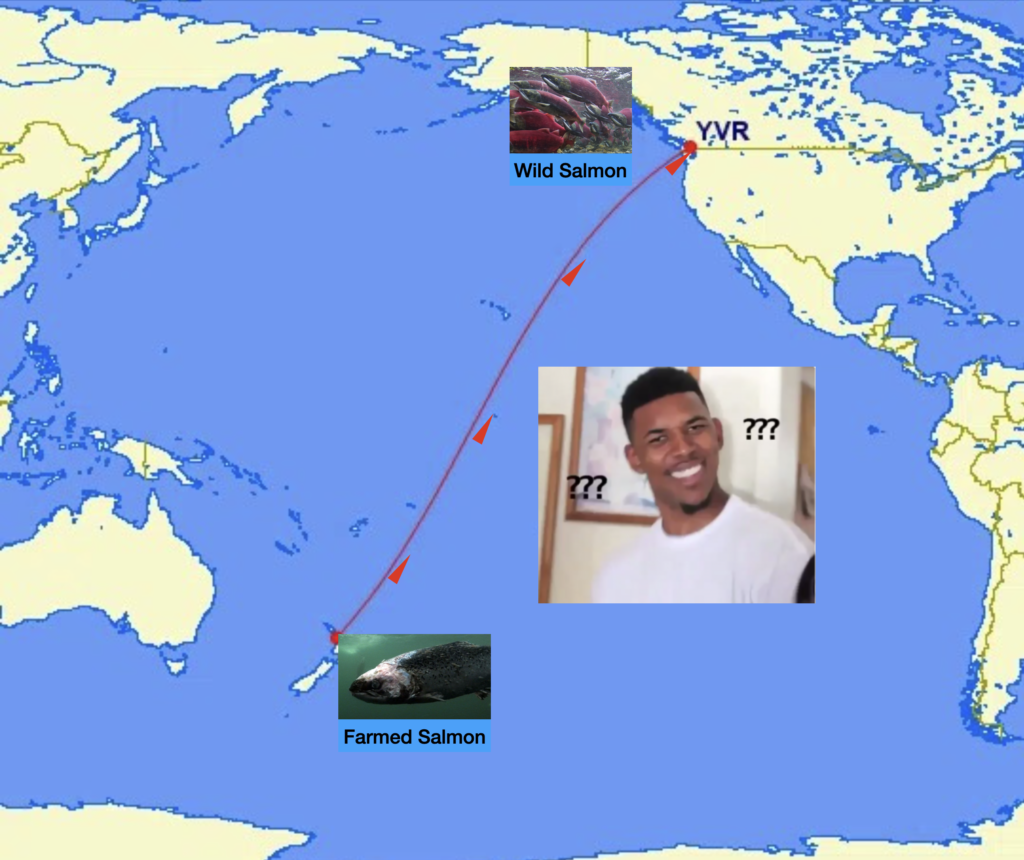 But if these chefs truly wanted to make a political statement, they should be urging the feds to tackle the root causes of the salmon crisis, suggests a coalition of fish harvester organizations across the province.
"While local salmon harvesters make for convenient scapegoats, it's time for the government to address the real issues," reads a statement put out by UFAWU-Unifor. "If ending the salmon crisis was as simple as reducing fisheries, the crisis we see today wouldn't exist."
A report released by the union this spring argues that B.C. can have healthy salmon runs again. The feds, it says, need to address habitat destruction, decommission salmon farms, fight climate change and scale up investments in science.
"There needs to be more money invested in water protection, hydrology and habitat restoration priorities and solutions," the report says.
Instead, the federal government is investing $16 billion to build the Trans Mountain pipeline, UFAWU-Unifor says, a project that could impact salmon habitat and accelerate climate change.
"If Ottawa invested even a quarter of that figure [towards wild salmon], B.C. could have a robust and sustainable community-based salmon fishery forever," the coalition argues.