There could be potentially fatal dangers on the rail tracks running through the Skeena.
That's the assessment of rail safety expert Bruce Campbell, who wrote a book about the 2013 Lac-Mégantic disaster in eastern Quebec, when a train carrying crude oil exploded, killing 47 people and destroying 30 buildings.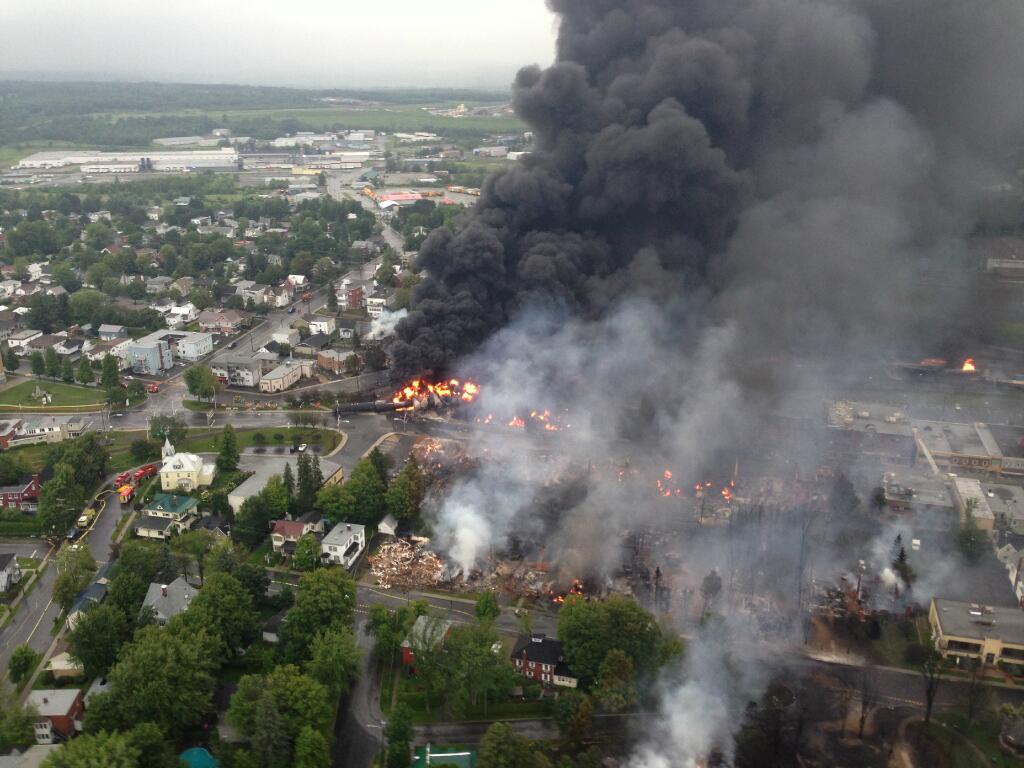 Campbell, a senior fellow at Ryerson University who's participated in rail safety events about the Skeena, said the risk factors for a similar disaster in northwest B.C. are high–and getting bigger all the time. 
"The safety of your communities is of grave concern to me," said Campbell, according to a report in the Interior News.
Rail traffic through the Skeena is set to triple over the coming years. Many of the trains could be carrying propane to Kitimat and Prince Rupert, which are planning to increase propane exports. Some of the rail traffic consists of "old outdated DOT 111 rail cars containing highly volatile liquid propane and other rail cars carrying dangerous goods of all kinds."
These cars are being phased out but not until 2025.
An independent audit last year found that Transport Canada could be doing more to protect communities in the Skeena from rail disasters. "This audit is important because accidents involving the transportation of dangerous goods can have tragic consequences, including loss of life and significant damage to property and the environment," it reads.
The audit concluded that "Transport Canada had made some improvements in the areas we followed up on, but we also found that there was still important work to be done," including improving safety data that "was incomplete and outdated."
Three years ago, a train derailment near Hazelton spilled 3,000 tonnes of selenium coal.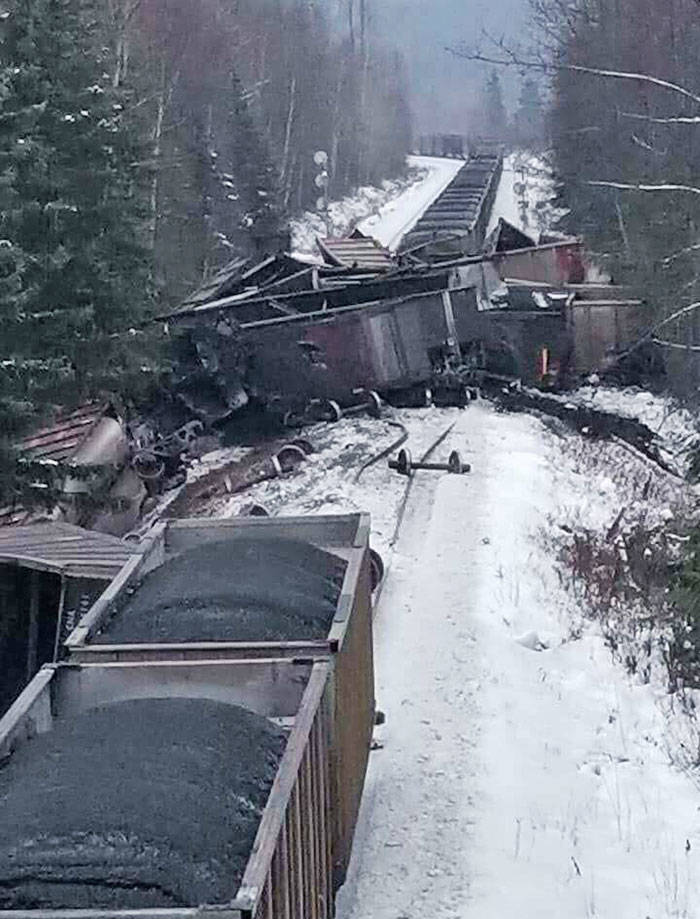 It might only be a matter of time until the next disaster, Skeena MP Taylor Bachrach said at a virtual rail safety forum in May.
"No one is rail bashing here tonight, these are reasonable concerns by reasonable people, and communities want assurance that if something goes terribly wrong, there is the capacity and plan to protect communities and the environment," Bachrach said.