[This story originally appeared on The North Coast Review, a blog based in Prince Rupert that contains "items of interest to those living on the North Coast of BC."]
To help add a little incentive towards participation in Tsunami Preparedness Week, Emergency Preparedness BC is offering a chance for residents of the province to win a Premium level 72 hour Grab and Go Bag.
To be considered for the prize, you can take part in High Ground Hike, the annual exercise where residents in tsunami zones stake out the best location to assemble should a tsunami alert be issued.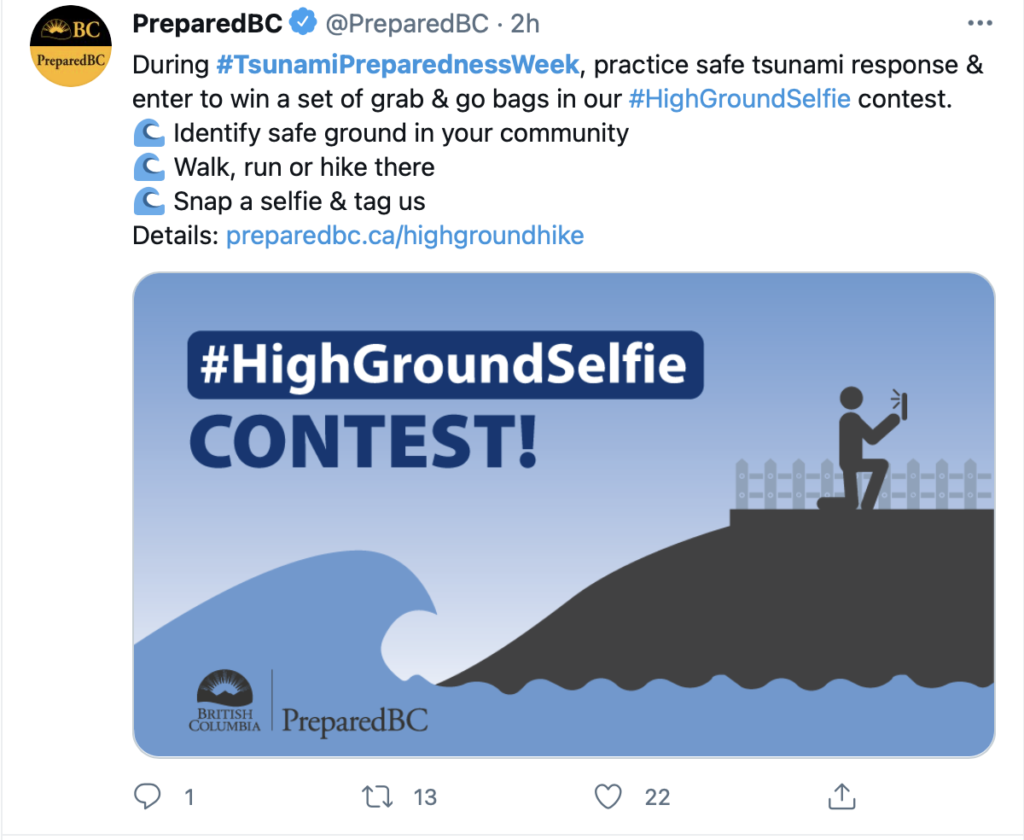 Participants in the contest are asked to take photos as they go along the way and sharing the pictures of their travels to high ground through Twitter or Facebook.
The top prize of the Go Bags comes equipped with generous servings of food and enough emergency water, shelter and survival tools to comfortably last three days. The kits also offer space to customize with personal items, such as special medications or extra eyeglasses.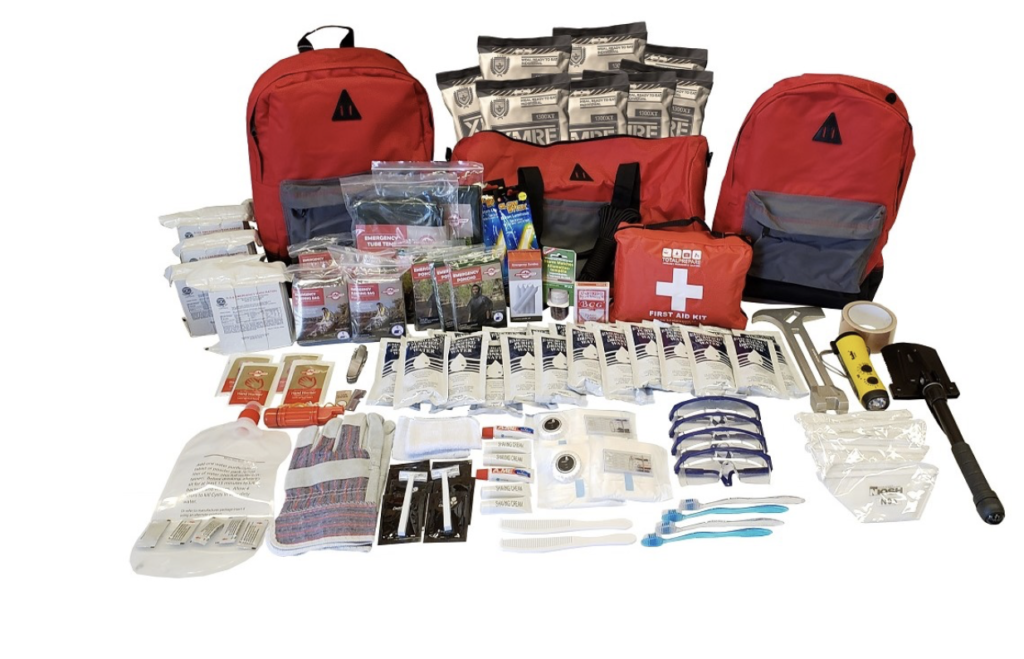 You can learn more about how to create your own emergency kit here
Find out more about the photo contest here.
The High Ground Hike is just one of a number of ways that Emergency Preparedness BC marks Tsunami Preparedness week, which will wrap up on the 18th.