[This story originally appeared on The North Coast Review, a blog based in Prince Rupert that contains "items of interest to those living on the North Coast of BC."]
The times of COVID have seen another much anticipated Northwest event have to shut things down for another year, with the organizers of the Northwest Regional Airshow providing an update today on the status of the event.
Noting that there has been no change to the province's public health orders towards gatherings, the organizers have decided to postpone the Airshow for another year, with hopes of returning to the skies above the Terrace-Kitimat airport in 2022.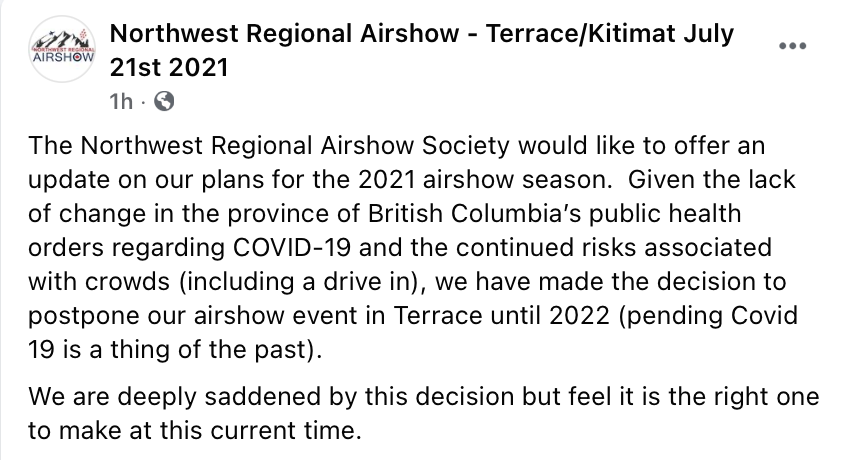 They had hoped to bring the Northwest together in Terrace on July 21st, which would have marked the first time in 21 years that the airport in the Skeena Valley would have hosted an aviation event.
Among those scheduled for the event had been the Canadian Forces Snowbirds and the Canadian Forces CF-18 Jet demo team.
You can follow the Northwest Regional Air Show planning for 2022 and keep up with any information through this year from their Facebook page here or from their website.
The cancellation of the Terrace show will mean that aviation fans will have a road trip on the schedule for August, with the Vanderhoof Airshow still indicating plans to go ahead this summer.