This is Paul.
A few kilometres outside Telkwa, BC, down Coalmine Road, Paul Kindrat is hammering out a new tool for the garden. After four years removing trees and rubbish from his family's property, Kindrat, his wife Bethany and their two children are building a homestead in the hopes of living more simply and off the land as much as they can.
"Telkwa has just always appealed to me, I just love it here," Kindrat explains as he readies his propane-fed forge.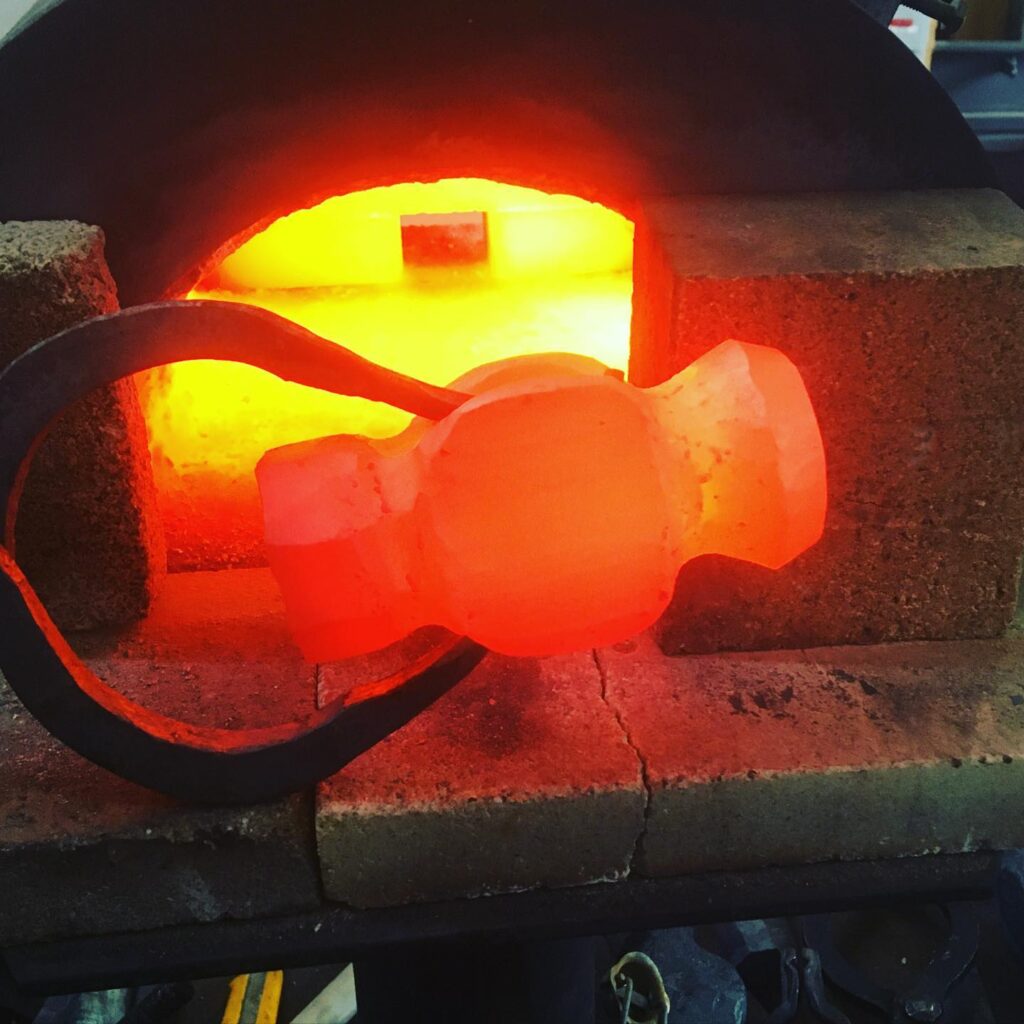 Kindrat was born and raised in Telkwa, which looked much different than it does now when he and his siblings explored the bush that surrounded their house. "We just loved playing in the bush," Kindrat says. "We had hatchets and would make little, poorly built log cabins. Along the trails in the Tower Subdivision, some of our forts are still there from over 20 years ago, and some kids have actually started using them again."
After Kindrat and his wife married, and following the birth of their first child, they decided they wanted to live more freely and be as self-sufficient as possible. After four years of preparations and laying the groundwork, the Kindrats are finally ready to begin homesteading, a deeply rooted endeavour in the Skeena Region.
"We'd like to be able to somewhat live off the land; big garden, chickens this year, and eventually live off the land as much as possible," Kindrat explained. "It's just nice to have such a peaceful area to be able to raise our kids."
Reminiscent of the back-to-the-land movement of the seventies, Kindrat has always had an interest in self-reliance and independence. Being able to rely on one's skills and knowledge to provide a comfortable and fulfilling lifestyle and not be so dependent on grocery shipments and mass-market products. A sentiment that has been reinforced since COVID-19 hit last year, revealing the fragile social and economic systems many of us have come to rely on.
"Just because how crazy the world is, it's nice to be able to rely on yourself a little bit, right?" Kindrat says. "When COVID started it was hard, we didn't know where all our food was going to come from. We would like the option to at least somewhat feed ourselves without having to stress over it too much. It's also peaceful to be able to stay home more often and do your own thing, we feel so safe being here with our kids too."
This outlook on life was also the inspiration behind Kindrat Forge and Tool, formerly known as the Woodland Forge. From an early age Kindrat always had an interest in metal work, originally using his grandfather's old anvil to hammer out nails into little swords that he imagined mice carrying around as he played along the poorly built forts in the bush around his house. "Back when all we had was our imaginations," says Kindrat.
When he was 15, Kindrat's parents picked up a forge for him and he started using coal from the bank of the Telkwa River near Coalmine Road to heat the forge and started making tools and knives out of scrap steel. Learning different techniques to heat the forge and shape steel from various books and DVD's, Kindrat taught himself how to work as a blacksmith and build his own tools.
"I had no idea what I was doing, all I knew was that I needed fire and that's just how it started," Kindrat says. "That was 16 years ago, I've slowly been building up my tools from my dad's old ball-pein hammer. As my knowledge grows my tools get better, now most of my tools are self built."
As the snow begins to melt and the days become longer, the growing season in the Skeena is fast approaching. And as their family prepares for the first season of growing vegetables and chickens at their homestead, Kindrat is hard at work on several garden tools that will help build and maintain the homestead.
"We don't have a lot of the proper homesteading tools so I just decided I'll make my own tools," says Kindrat. "But they're also tools I can sell, tools that people can have and hand down to their children and grandchildren and outlive several generations."
With the help of Instagram and word of mouth, Kindrat has been able to sell several tools locally and has even taken orders from as far away as Germany. Hammers, garden tools, axes, knives, tongs, even decorative hooks have all been forged out of Kindrat's blacksmith shop as he continues to refine his craft.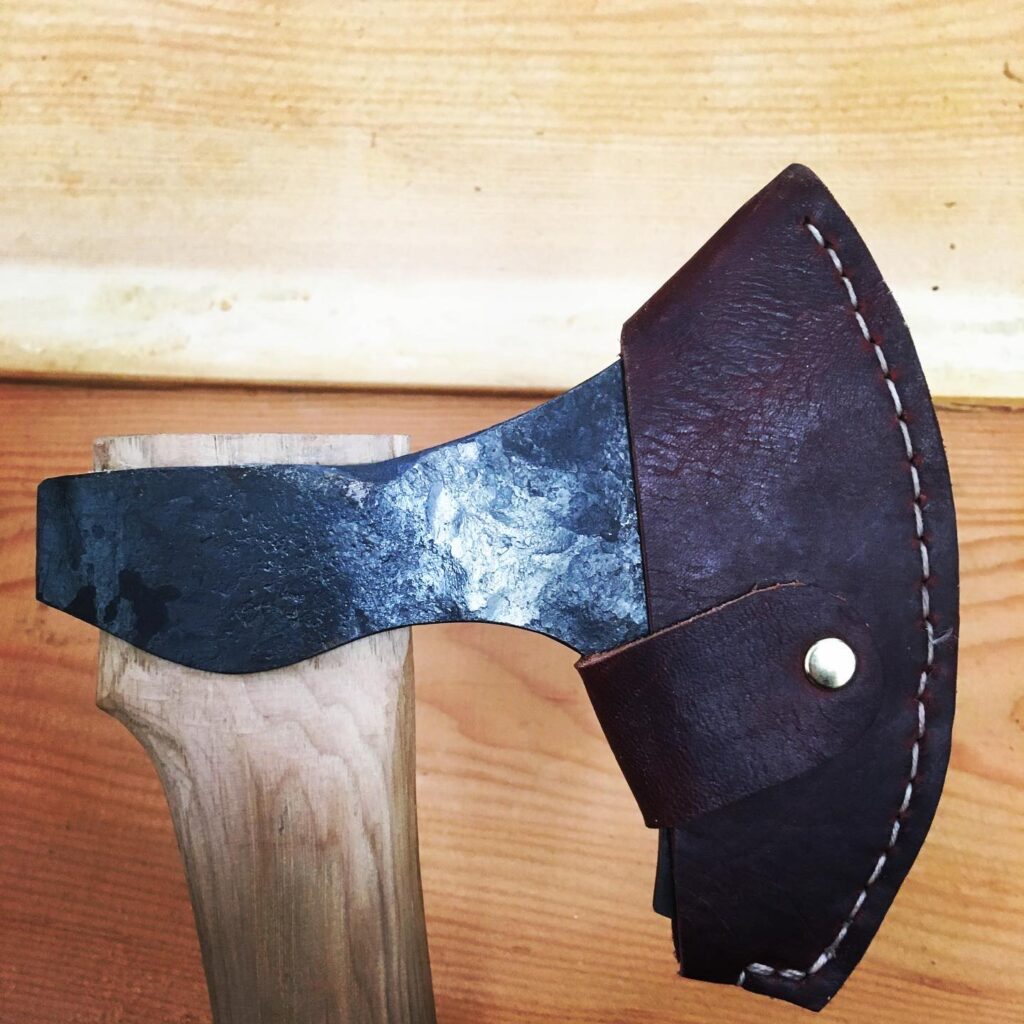 Although for some, forging your own tools may be a good way to pass the time or even as a hobby, for Kindrat it's much more than just a passion, this is a lifestyle that takes a lot of hard work and persistence.
"I'd like to be able to do this full time eventually, so I'm working hard at getting there," says Kindrat. "I like what you can make out of nothing. I started out getting scrap steel that would usually be thrown away, no good to anybody, and I'd forge it into these hooks and sell them. I just love how you can take absolute junk and turn it into something beautiful and useful."
Nowadays Kindrat uses 1080 high carbon steel to make tools for customers and axes used to clear brush from his land. It would usually take him a full day to forge an axe, hammer or a rake, but now with a new forging press tools can be turned out in half the time, streamlining his efficiency, which he hopes will improve the blacksmith shop and sell more hand crafted tools.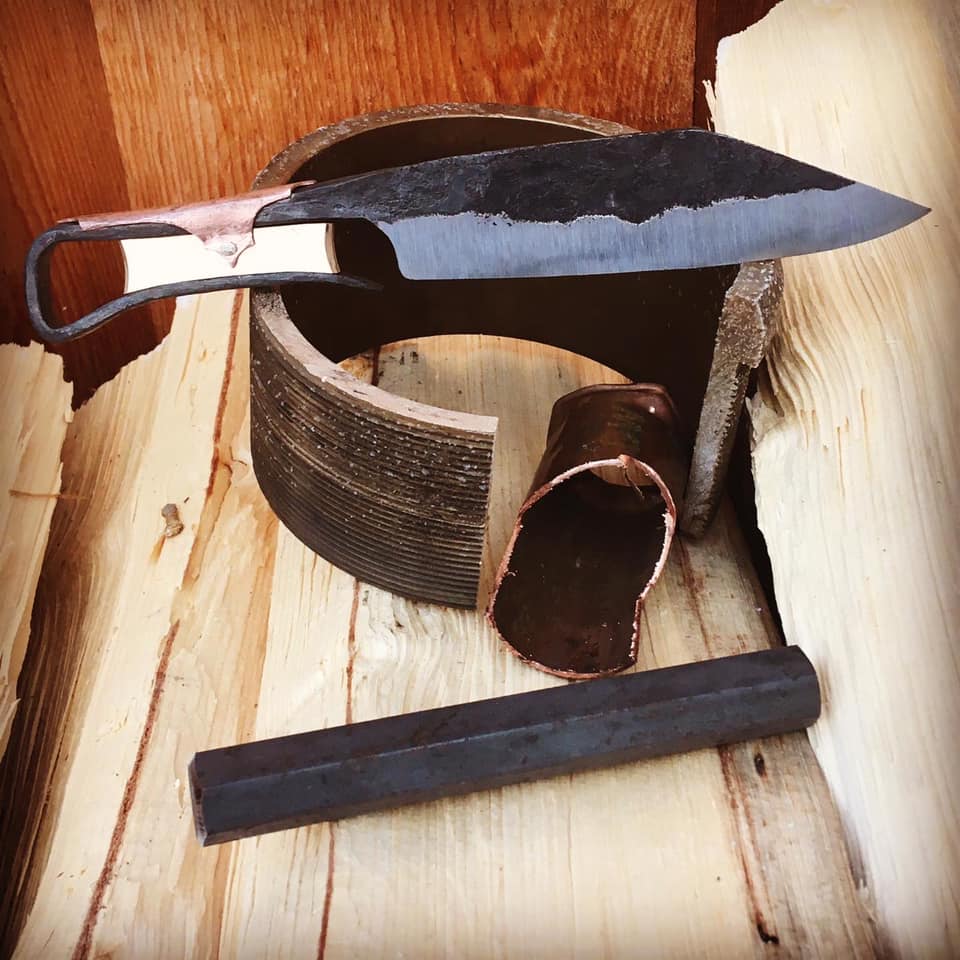 "If people are interested in heirloom quality tools and self-reliance or even learning how to forge, I'm willing to tell you what I know, there are no secrets," says Kindrat. "This is something I feel should be more common knowledge with people. It has started to disappear a little bit in the past, but it's coming back and I'd like to keep it alive and growing."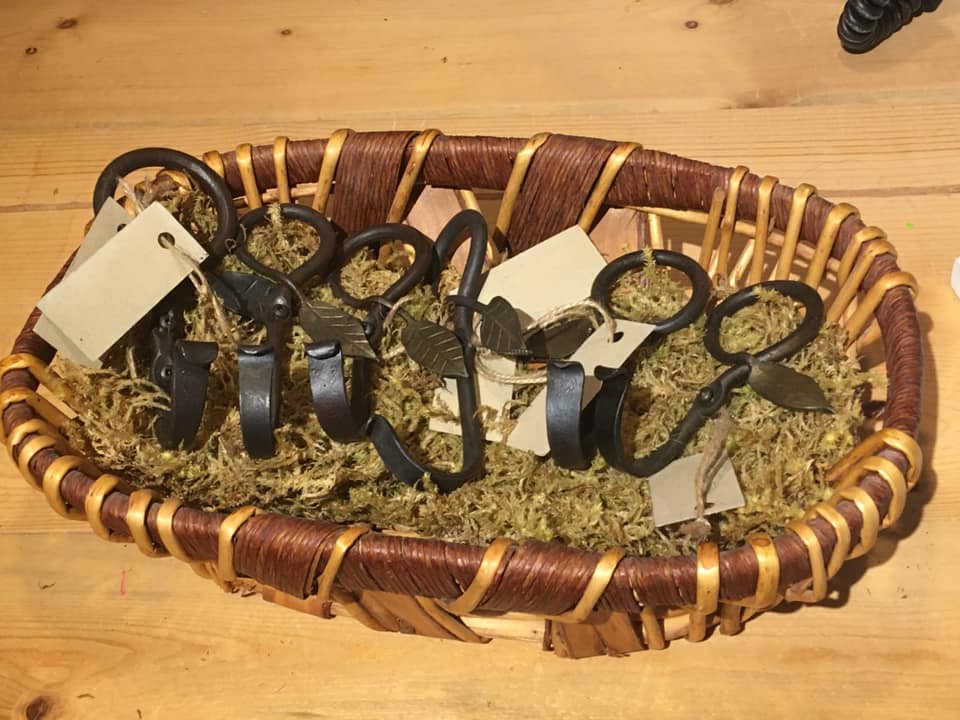 The Woodland Forge: (250) 877-3343