Jessica McCallum-Miller made Skeena history in 2018 by being the first Indigenous person to be elected to Terrace City Council, as well as the youngest. But she announced her resignation this week alleging that her fellow councillors didn't take her seriously "due to my ethnic background, age and gender."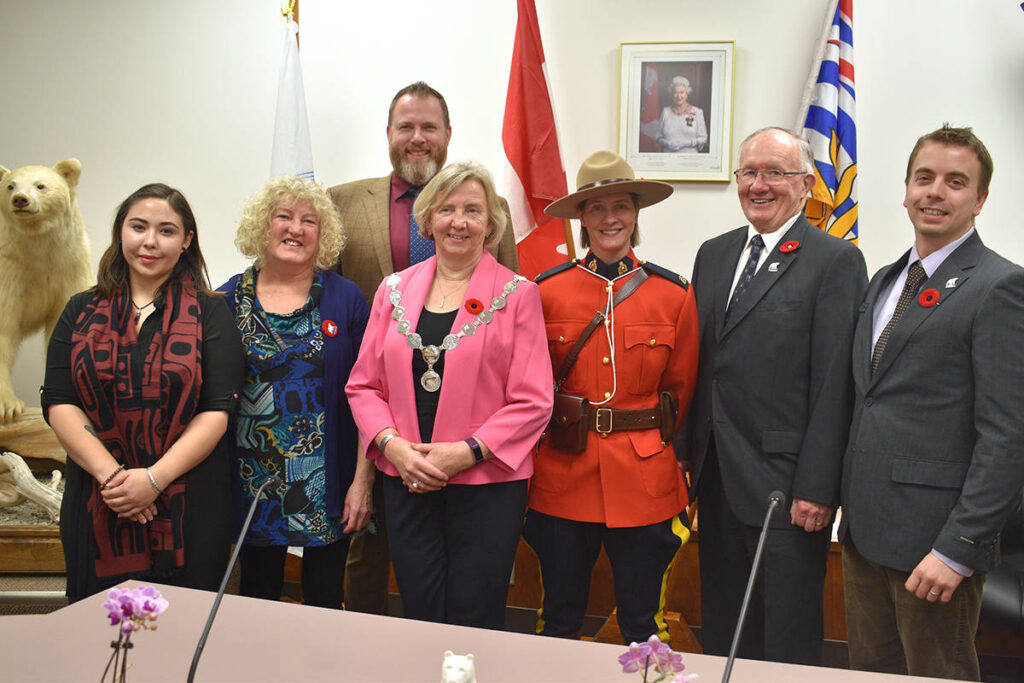 She said that she enjoyed working with city staff but felt an inability of fellow politicians to respect her perspective made it "challenging" to fulfil her role.

"It is my personal belief that systemic and internalized racism as well as sexism had played a role in the inability of my colleagues to respect and understand my personal and diverse perspectives," McCallum-Miller wrote on Facebook.
Because her term wasn't supposed to end until 2022, there will now be a by-election to fill McCallum-Miller's seat.
Terrace Mayor Carol Leclerc said in a statement that "we will miss her honesty, dedication, and thoughtfulness. I would like to thank her for her service to the community and wish her all the best."
McCallum-Miller, who describes herself "as a Gitxsan, Nisga'a, and Tsimshian person," said in her resignation note that she attempted several times to get city councillors to take part in cultural awareness training "with the Tsimshian Peoples of this land."
However, she alleged, "I felt unheard, I felt spoken over, I questioned whether Truth and Reconciliation was being honoured or was a priority for our community." McCallum-Miller said that she "lives with anxiety and depression" and that she was resigning because she could no longer handle the mental strain of "being unsupported by those I work with."
Mayor Leclerc didn't respond directly to those allegations in her statement, instead saying that "Councillor McCallum-Miller provided an important and distinct perspective on many issues up for consideration at our council meetings."
"She often challenged the status quo and raised questions that others had not," the mayor added.