A Nak'azdli and Haisla artist taking his first year at Coast Mountain College has won a prestigious $2,500 award for his "stunning" acrylic painting of a bumblebee.
"Thank you to the selections committee," Alexander Erickson said in a video after the announcement. "This means a lot to myself and a whole lot more to my family."
Erickson, who is attending the College's Freda Diesing School of Northwest Coast Art, said of his winning painting that "I have always had a fascination with 'Bugs'. I chose the bumblebee because I had one come to me in a ceremony."
He went on, "I decided to do a larger version to show how really important it is. It truly shows what an impact it has on all our relations, plants, trees, people and the animals. In the center ovoid, is the human, one that has forgotten the importance of the bee. In the Abdomen, is an eye, to show our ancestors who are always watching us. Finally, the wings show, what I see, as the Pollen Spirits."
In addition to the prize money, "the piece will be on permanent display at Coast Mountain College and 25 prints will be made as gifts to give. The artist also receives 10 prints of the winning design," reads a release from the college.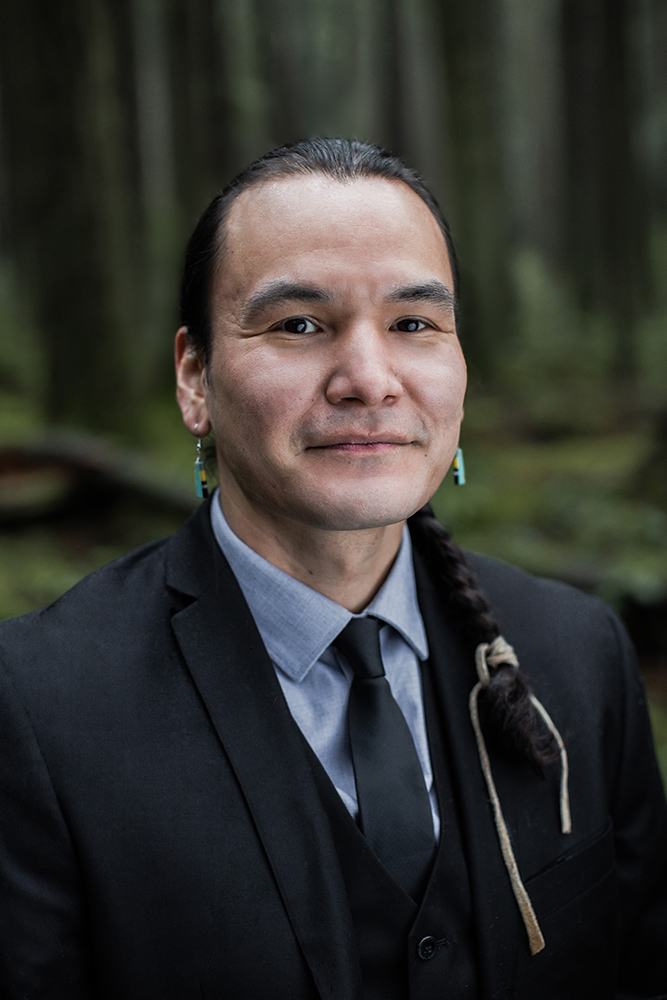 This year's $1,000 second place prize went to Nisga'a artist and first-year student Lucy Trimble for her acrylic painting about youth in care, which includes copper and abalone rounds in the design.
Members of the public can check out these and other pieces from the exceptionally talented students at the Freda Diesing School from February 5-27 at the Terrace Art Gallery.