Shames Mountain already has bragging rights for being the first non-profit community ski co-op in Canada–and now it can add the title "Project of the Decade."
The ski hill near Terrace, known across the Skeena region for its excellent snow, is the recent winner of a voting contest held by the Prince Rupert Port Authority. In addition to beating out many other worthy projects and businesses, My Mountain Co-op will win $10,000 from the Port Authority's Community Investment Fund. 
"Project of the Decade! That has a nice ring to it," Shames Mountain wrote on Facebook. "A huge thanks to the Prince Rupert Port Authority for their support of My Mountain Coop and Shames. Your contributions have made a huge difference in keeping the lifts turning and our runs groomed. Please join us in giving the Port a huge High Five!"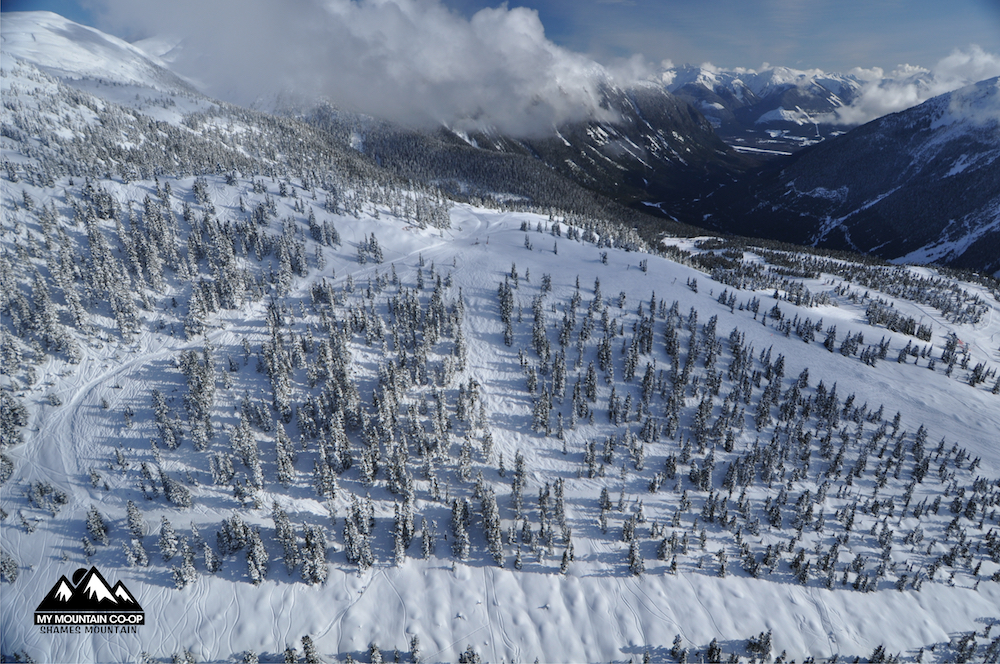 The Port Authority describes Shames as "a winter playground for skiers and snowboarders around the North Coast. Operated by My Mountain Co-op, it's a community-driven recreational asset unlike anything else in the region, attracting regular visitors from Terrace, Kitimat, and Prince Rupert, seeking fresh, deep powder."
Accolades are coming from local politicians too.
"The folks behind this grassroots ski hill have succeeded in creating a unique recreation amenity for our whole region," Skeena-Bulkley Valley MP Taylor Bachrach wrote on Facebook. "Can't wait for my next visit."
Let's hear it for Shames!