After a holiday season that was unlike any other in recent memory, 2021 is starting with some positive news for the Skeena Region. An initial shipment of the Moderna COVID-19 vaccine has arrived in Terrace.
Northern Health captured in photos the historic moment when Mills Memorial Hospital "held its first vaccination clinics for high risk health care workers and long-term care residents."
The health authority explained in a recent Facebook post that "a number of staff who work in acute care departments caring for COVID-19 patients were immunized on Saturday, as were 20 long-term care residents from Terraceview Lodge."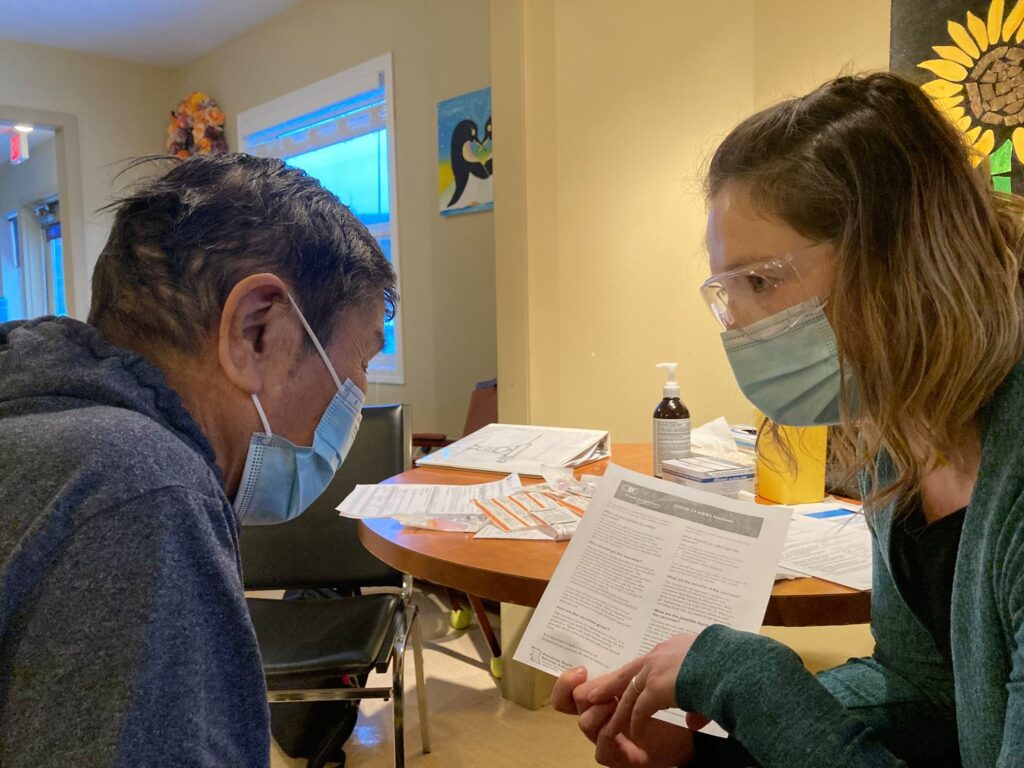 For answers to your burning questions about the vaccine, including potential side effects and its effectiveness at fighting COVID, be sure to check out this summary of Skeena Strong's recent virtual event about the vaccination process.