After a relatively safe summer, COVID cases across Northern B.C. are now trending upwards at worrying levels. The British Columbia COVID-19 Dashboard shows that the North now has 181 active cases, 26 people hospitalized, with 11 people currently in critical care. Six people have so far died. 
Over the weekend and into Tuesday there were over 70 new infections, according to Northern Health. Today, Wednesday, there were 35 new confirmed cases. 
That brings total cases in the North since March to 713.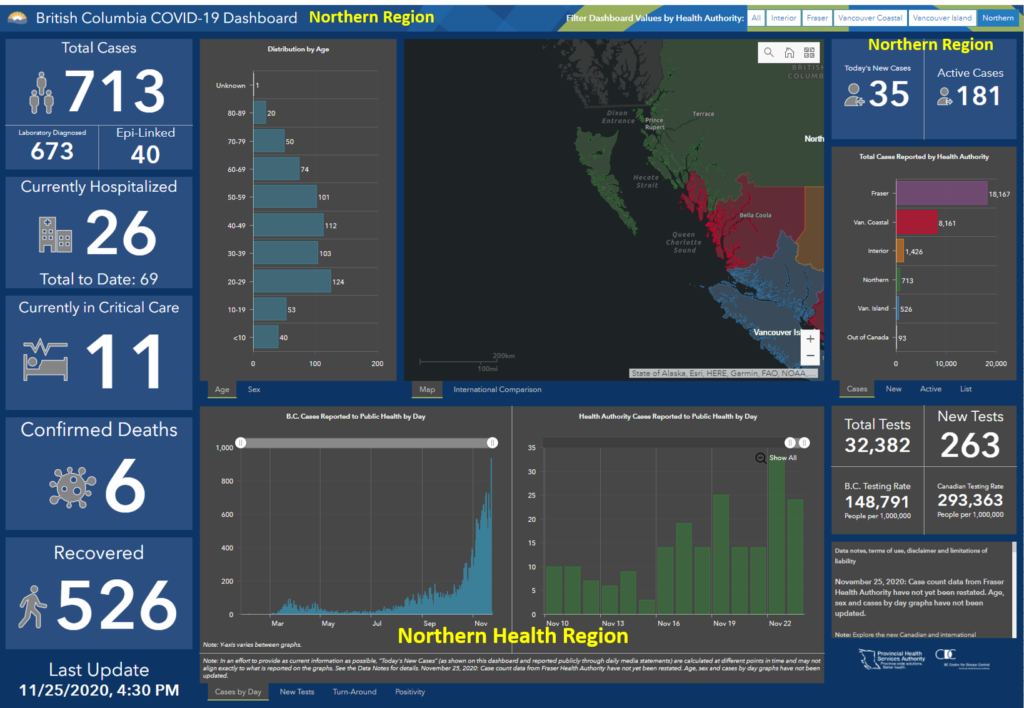 "Let's remember that every case of COVID-19 is a person who requires support and care, who may become severely ill and need to be in hospital, and whose family will experience the stress, emotional burden and for some, the tragedy, that has come with this virus," Dr. Bonnie Henry and Health Minister Adrian Dix said this week. "Let's step up our efforts to protect our families, friends and neighbours. The time to do that is now."
These new numbers include the 41 LNG Canada employees who've now tested positive in Kitimat.
There has also been a recent positive case near Terrace, according to an update from Nisga'a Valley Health.