[This post originally appeared on Humans of Terrace, a photography project featuring "the faces, cultures, activities, and personalities of the humans (and dogs) that make up our town and area."]
This is Tyler. Anyone who knows him will intuitively sense where he will be at any given point during day: on his bike ripping down a trail or chasing powder on the mountain.
Tyler fell in love with Terrace after a stroke of bad luck. After his attempt to fly into Terrace for a ski-trip was delayed by three canceled flights, he quickly learned what the locals have known for years; that canceled flights mean killer powder on the mountain.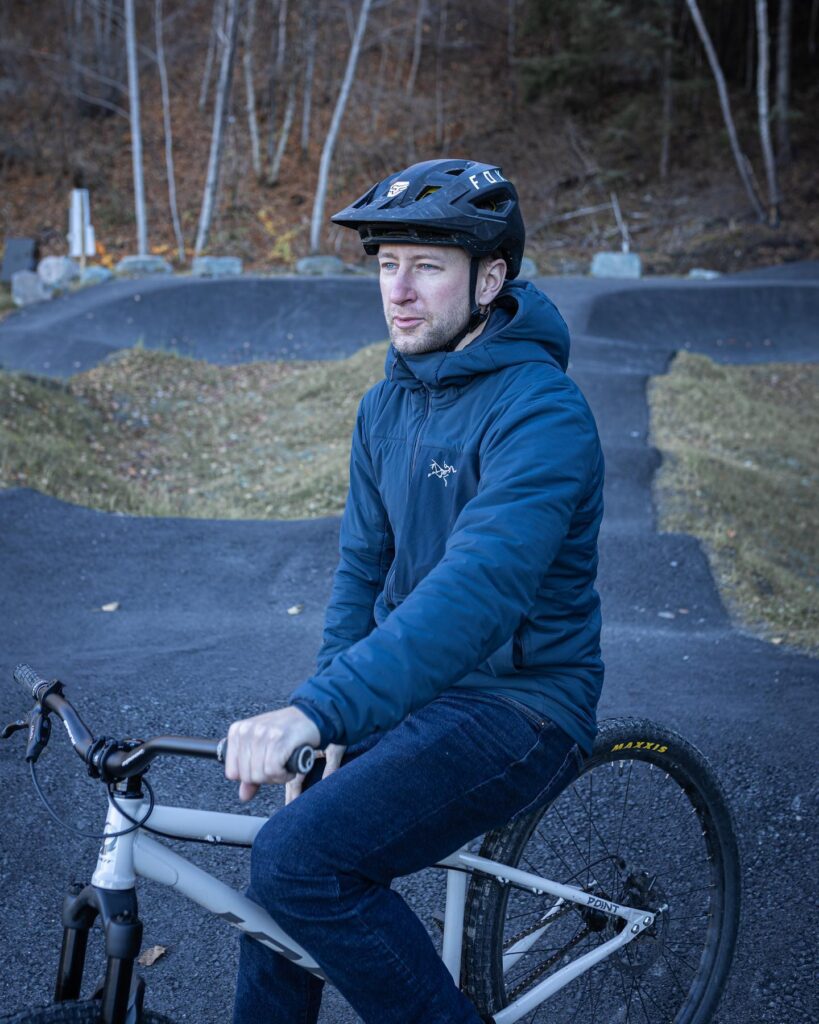 Instead of cursing the skies, he thought to himself, 'I think I like this!'. And by 2014, Tyler had officially made Terrace his home.
Although skiing was the adventure that brought him to the North Coast, it was the mountain biking that has really kept him here. As the current president of TORCA (Terrace Off Road Cycling Association), Tyler is driven to bring trail riding to the larger Terrace community. 
When they asked the community what they needed, an overwhelming amount of responses expressed that there were no beginner level trails and the sport felt out of reach to many.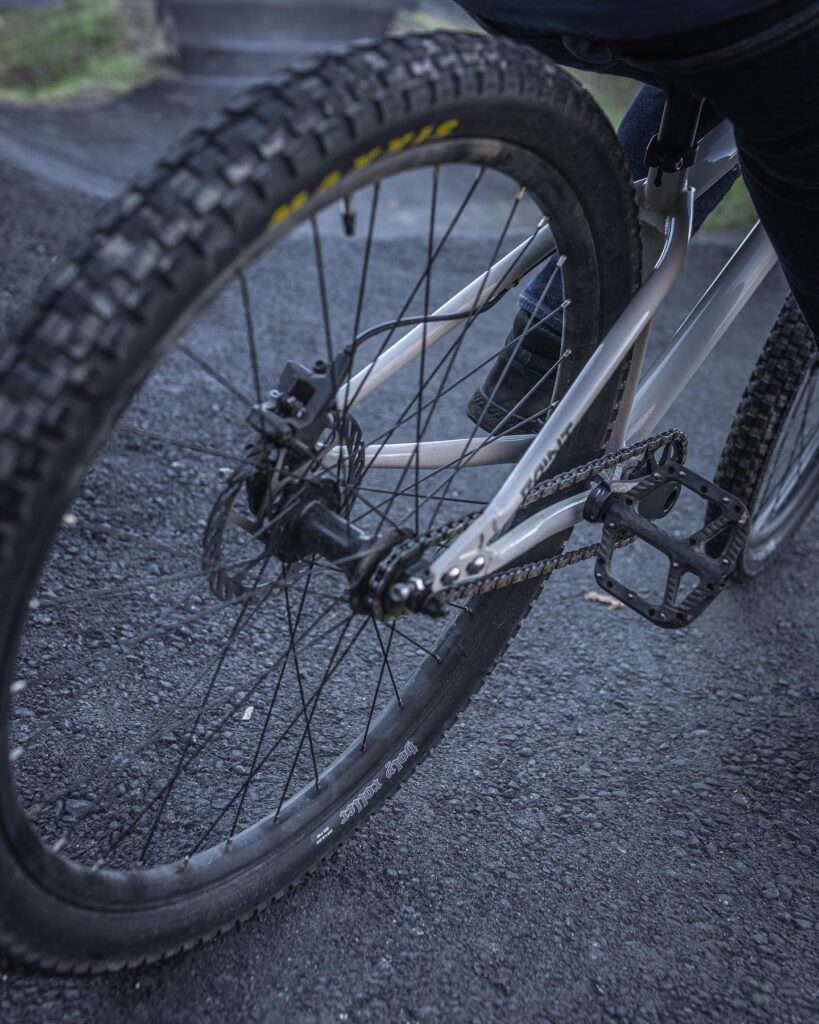 TORCA set out to change this and created the pump track, a place where anyone can come out to bike (no matter your skill level or quality of bike). This is what really makes the Terrace mountain biking community special; the passion to increase access to trails, not hide them away.
It is obvious the mountain biking community is growing in Terrace, especially to Tyler who can't help but feel excited when he sees bike pads and racks on the back of vehicles. It is clear that the pandemic changed things for people, shifting values and bringing clarity to the way we all live. Nature became the sacred refuge that we didn't know we needed and getting outside helped so many of us stay present in our lives.
Tyler couldn't have described this any better when he said that "biking is my time to escape from the rest of my life and just be fully focused on the moment at hand. I rarely get distracted or think about anything else but the ride at hand when I am out there."