Months of intense restrictions on social gatherings are loosening. But the pandemic is still raging and we have to stay vigilant so that it can end for good, says Skeena-Bulkley Valley MP Taylor Bachrach.
"I know lots of folks were excited to hear Dr. Bonnie Henry loosen the restrictions on outdoor gatherings today (yay!) but she also made it clear that COVID-19 case numbers in the Northwest are heading in the wrong direction," the NDP MP wrote on Facebook following the news.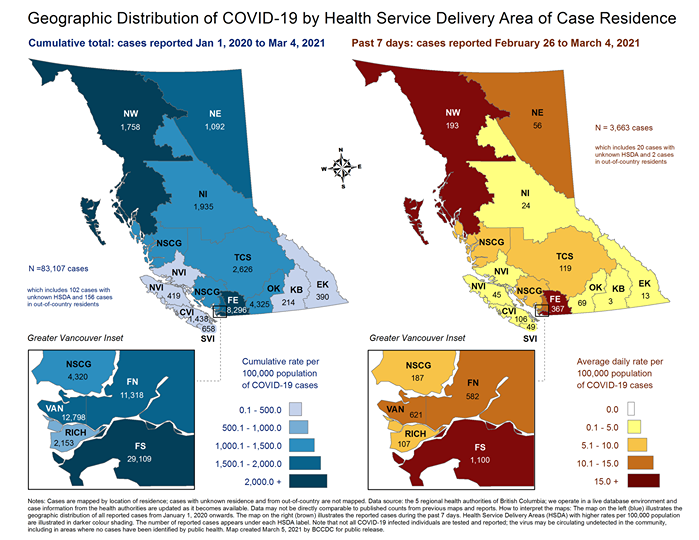 The new rules announced by the province's health officer allow small outdoor gatherings of no more than 10 people. Scientists and other public health experts have determined socially distanced outdoor activities to be of relatively low-risk for spreading COVID.
But at the same time case numbers are heading in the wrong direction in the Skeena. There were 106 new COVID cases confirmed in Prince Rupert last week, and 53 in Terrace. Though vaccinations are being rolled out faster than ever, we still can't let our guard down, Bachrach says.
"We all have a role to play in bringing these numbers down and keeping folks safe," he wrote. "With the vaccination process now well underway, we can't let up now. Let's keep wearing masks, avoid indoor gatherings, and stay safe out there. We can do this."