Most 90 year-olds celebrate the landmark age with a quiet birthday party. But one nonagenarian Islander decided to go skydiving instead.
Lucy, who recently turned 90, decided to throw caution to the wind and take a skydive, with her granddaughter, Chloe.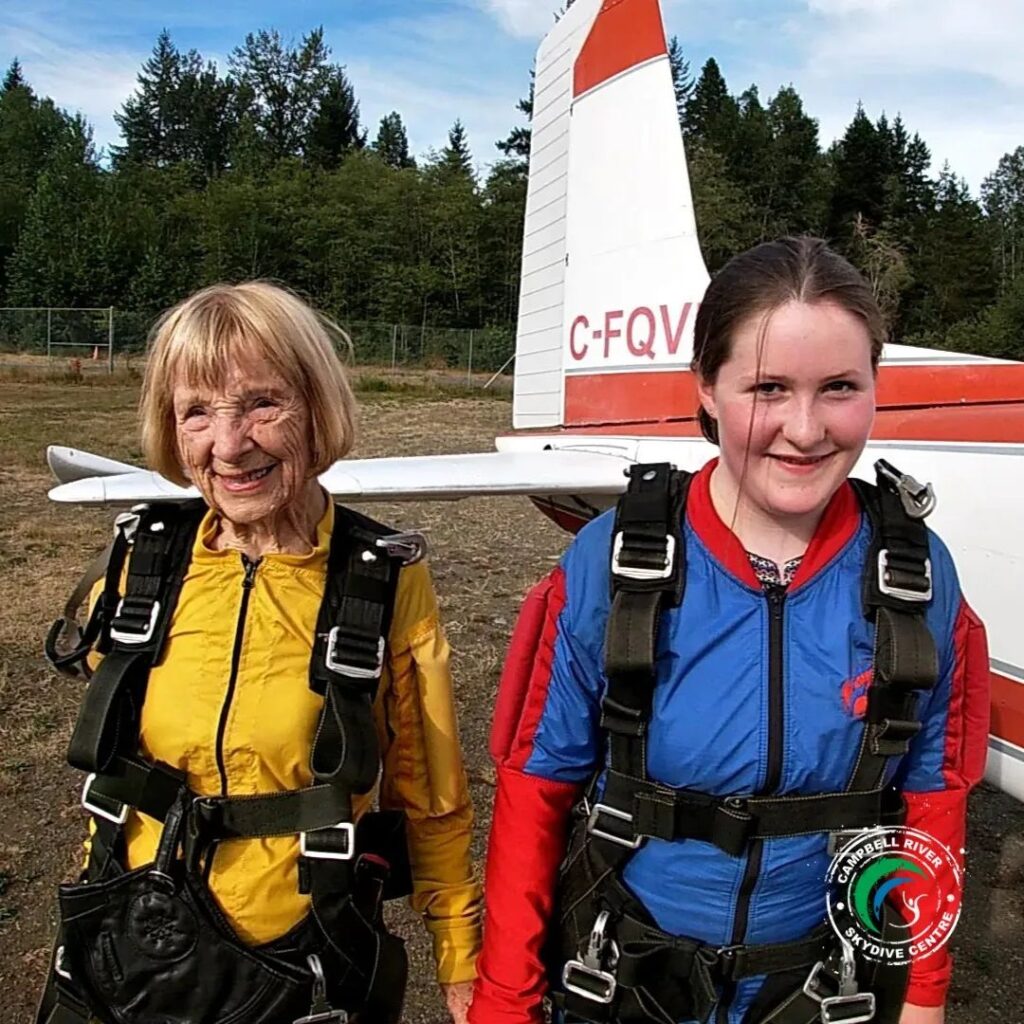 Campbell River Skydive Centre posted to their Facebook page the thrilling photos of Lucy and Chloe hopping out of a plane above the clouds, at 10,000 feet. Both were all smiles throughout the jump, and Lucy showed no signs of fear as she flew through the air at up to 200 kilometres per hour.
"She was as calm as a cucumber," Bob Verret, co-owner of Campbell River Skydive Centre, told CHEK News. "She had quite an entourage with her. The family had as much, if not more, fun watching her."
"We had the honour of celebrating Lucy's birthday with her and her family this past weekend! Lucy's granddaughter Chloe joined her and went for a tandem while the rest of the family waited patiently for her to land! Thank you all for coming out to jump with us and allowing us to share this special moment with you!," the company wrote on their post.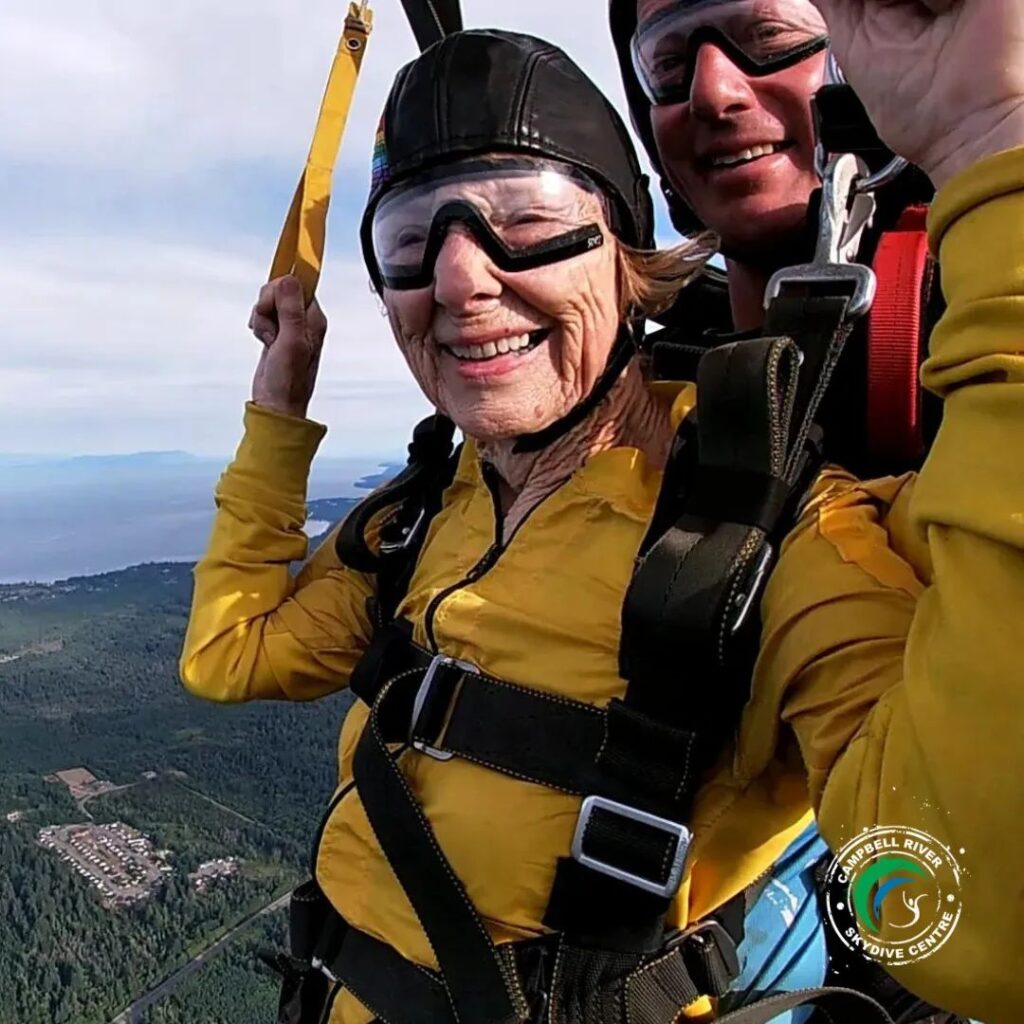 Locals enthusiastically cheered her on in the comments. "Hey she's living her best life… never let "common sense & fear" get in the way," wrote Randy Monkman.
Campbell River Skydive Centre opened its doors in 2015. Verret, a lifelong skydiver with over 3000 jumps under his belt, served 34 years in the Canadian military, and had always wanted to share his passion for skydiving with his community.
West Coast Now previously profiled the Skydive Centre for their advocacy work to raise awareness about PTSD in veterans and others with high-risk jobs.
The centre says its vision is to "create a fun, welcoming, and educated environment for new and experienced jumpers to feel comfortable in." It has the distinction of being the top-rated 'drop zone' in Western Canada on Google Reviews, according to its website.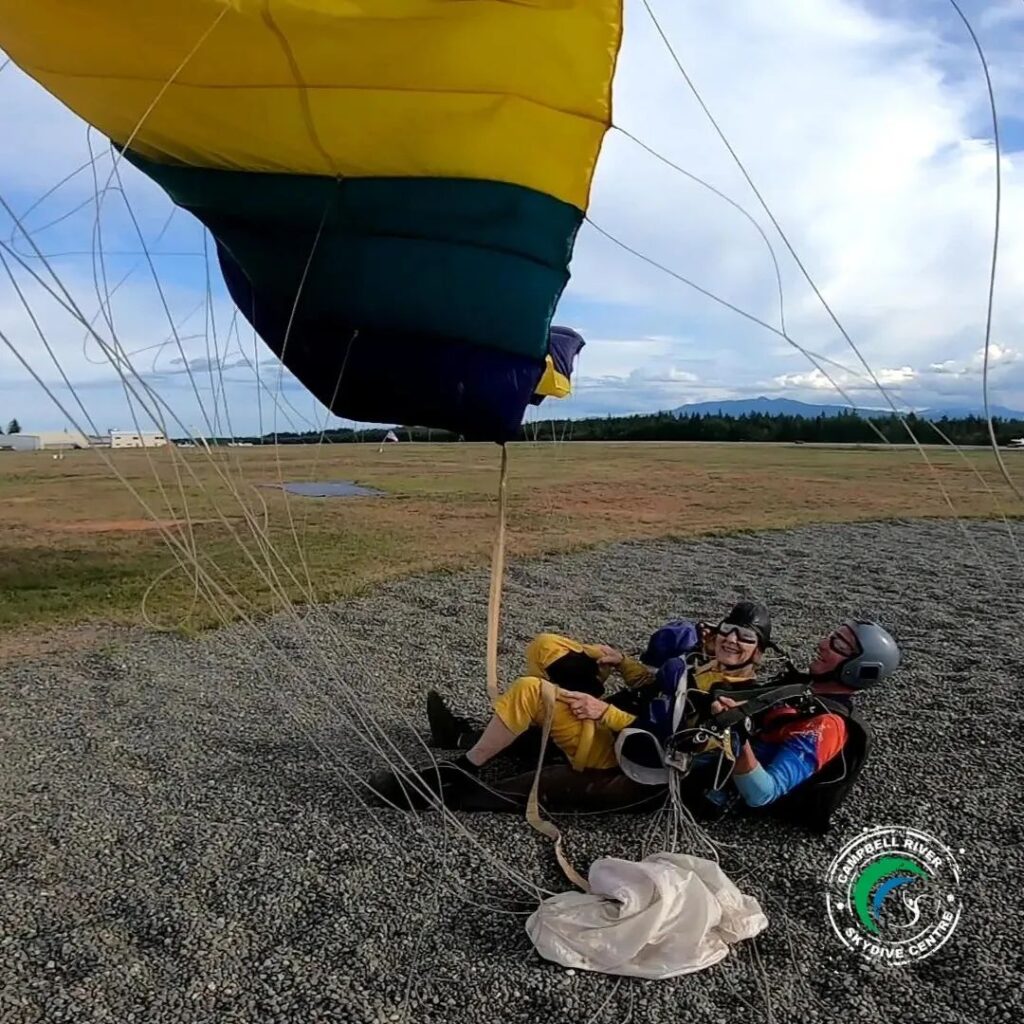 If you are interested in matching Lucy's bravery, you can sign up for a jump online. Requirements for any diver include: be over 19 years of age, weigh less than 220 lbs., be free of anxiety and heart conditions, and be able to lift your legs for landing.
"Lucy is my new hero! 💕 Happy birthday Lucy! 🥳" commented Sheila McQueen on Facebook.
"She's our hero too!" said the Campbell River Skydive Centre.