[This story originally appeared on The North Coast Review, a blog based in Prince Rupert that contains "items of interest to those living on the North Coast of BC."]
Social groups and artistic talents are coming together this Friday night to raise money for Ukrainian refugees resettling in the Skeena.
It will be an evening of performances at the Lester Centre of the Arts in Prince Rupert. Doors are opening at 6:15PM and the entertainment starts at 7PM.
The event will have admittance by donation (tickets available here). Organizers have lined up a wide collection of entertainers to show their support for people affected by the Russian invasion of Ukraine. There will also be drinks for sale in the cocktail lounge and all tips will go towards the local refugee fund.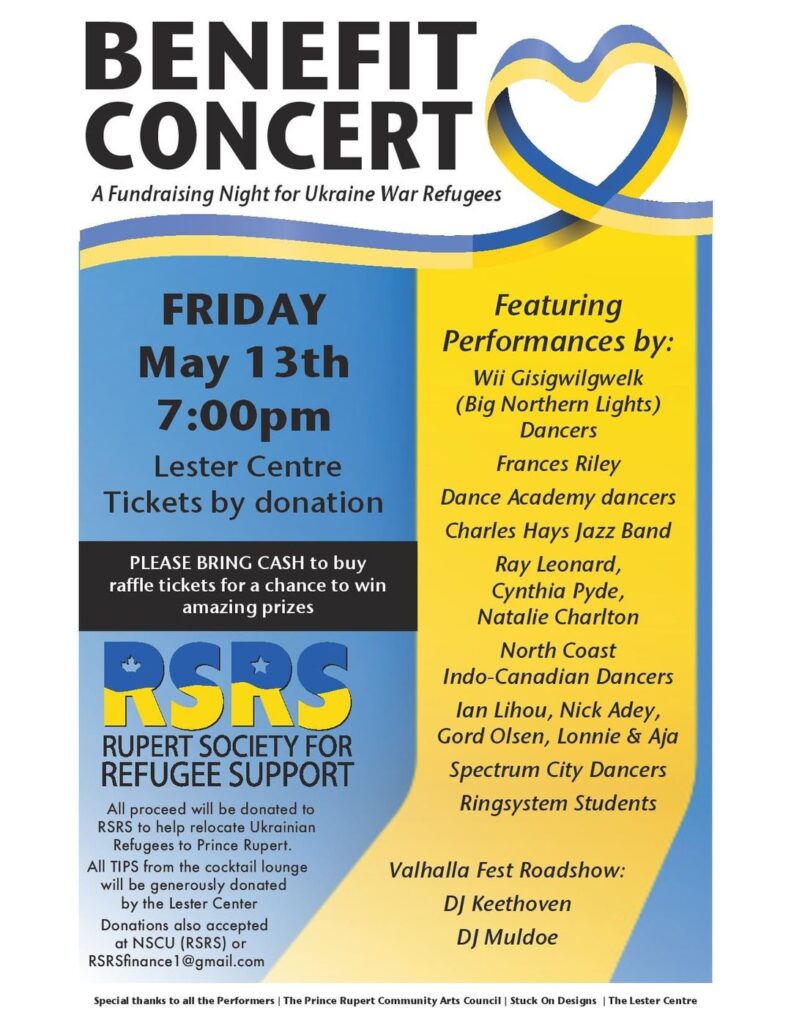 The night has been organized by the Rupert Society Refugee Support, which says that all of the donations from Friday night will be put towards helping relocate Ukrainian refugees arriving to the Prince Rupert area.
As part of the fundraising, there will be raffle tickets available for purchase, as well as a Loonie auction and a live auction.
Organizers have a goal of raising $50,000 from the event.
The lineup continues to see additions so follow the Rupert Society Refugee Support on Facebook for the latest news about Friday's event.