One of the newest members of Kitimat Fire and Ambulance Service is going on a long run to raise money for injured local heros.
Marissa Morison was only hired as a Kitimat firefighter last November, but she already wants to give back to the community. 
Morison is taking part in this year's Wounded Warrior Run, a province-wide event that goes from February 27 to March 6.
The goal of the event is to bring attention and awareness for veterans, first responders and their families who suffer from post-traumatic stress disorder and occupational stress injuries.
Morison hoped to raise $1,000 but she's already brought in $1,500 for her run.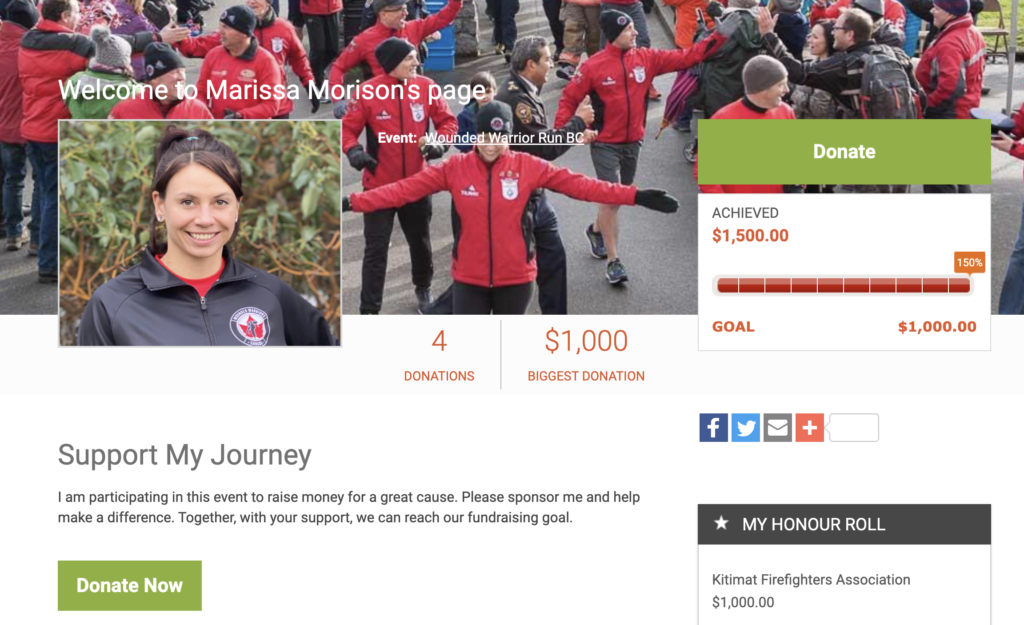 "As someone who has experienced a non-occupational stress injury, I can empathize with what individuals and families face," Morison told the Northern Sentinel.
The 33-year-old was born and raised in Innisfail Alberta and now calls the Skeena home. She was just the third female firefighter to be hired by Kitimat.
"Marissa and her team will be running more than 600kms from Port Hardy to Victoria," Kitimat Firefighter Paramedics – IAFF Local 1304 said in a recent Facebook post. "Show us your support by sponsoring Marissa."
People can donate to Morison and the event by visiting here.