[This story originally appeared on The North Coast Review, a blog based in Prince Rupert that contains "items of interest to those living on the North Coast of BC."]
The current COVID wave is sending more and more Northerners in B.C. to southern hospitals.
In an appeal to residents of the north, Health Minister Adrian Dix explained that the vast majority of those patient transfers are people who have yet to be fully vaccinated for COVID-19.
"The situation in the Northern Health Authority is extremely serious at the moment," he said during a press conference this week. "I just want to lay it out with one set of facts…55 critical care patients have been transferred from Northern Health to hospitals on Vancouver Island, in the Fraser Health Authority and Vancouver Coastal Health."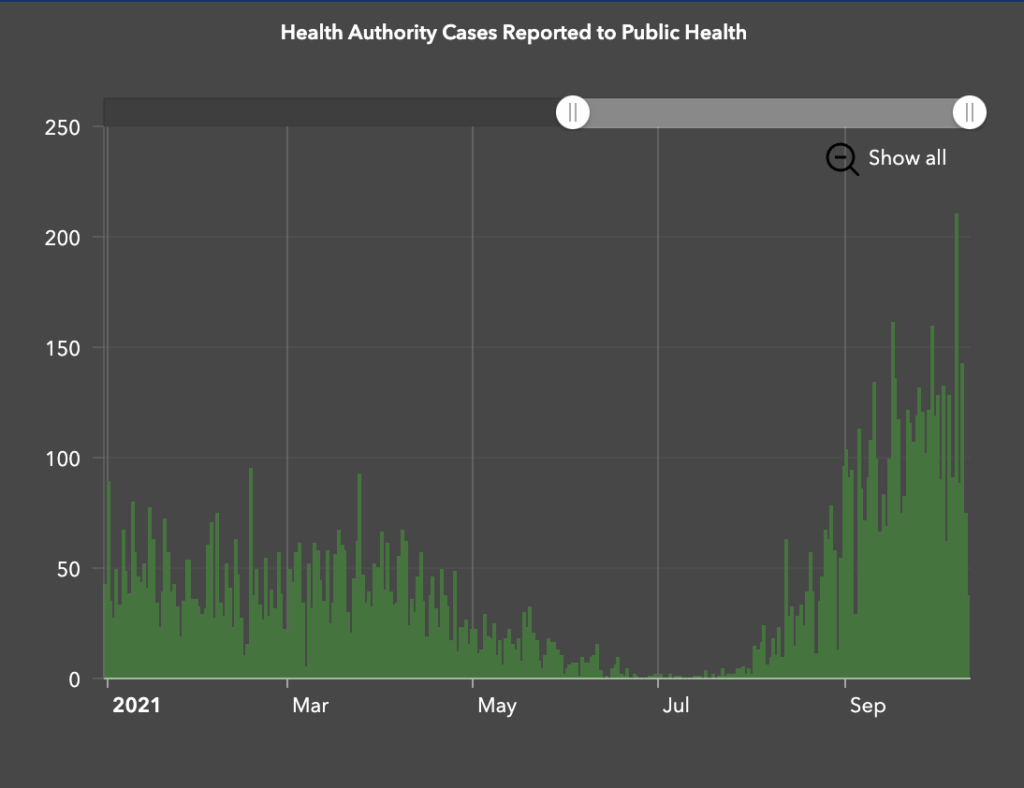 "Of those 55," he explained, "43 are positive for COVID-19, 42 are not fully vaccinated."
Dix then outlined the frustrations being felt across the health system at the relatively lower levels of vaccine acceptance in the Northern Health region.
"For those people walking around unvaccinated, who might be in those critical care beds in two or three weeks–I say to them now is the time surely, now is the time to get vaccinated," he said.
The Health Minister followed up his emotional appeal to those who remain unvaccinated with a list of the clinics currently available for them to get vaccinated across Northern British Columbia.
The list of those vaccination clinics can be reviewed here.
Dr. Bonnie Henry said there are varying levels of infection in the North, with stronger vaccination rates found in the Northwest, making note of Prince Rupert in particular.
"There are some communities in the Northwest, Haida Gwaii for example and Prince Rupert, where vaccination rates are really high and we're not seeing that type of transmission. But there's other communities where things are not going as well," Dr. Henry said.